Falling for Hoaxes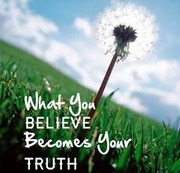 Kingston, Jamaica
June 9, 2016 8:17am CST
This article appeared in 2011; It detailed a hoax; not from a distance, not via hearsay, but from 'eye-witness' perspective. The comments beneath the article are shocking. The anger, the vehemence, in their refusal to accept the fact that what they so fervently wished to believe was true is and was a hoax. Wanting to believe the worst of that 'Black Man in the White House' they ignored the fact the items were published on a sub-set of the writing site Triond, (which has collapsed without a word or giving its users a chance to remove their work) ought have alerted the most simple mind that this was not real. That the author of the Whitehouse Insider was 'Ulsterman' , a person who lives in the district of Ulster in Ireland should have been the extra kick to tell anyone this was a spoof. Yet, people believe, and continued to believe up to the very minute that the site went down. In fact, I am sure there are people today who actually believe that the Whitehouse Insider was true. To Not fall for a hoax one has to identify their own prejudices and desires. Do you hate this person so much you will believe anything bad about him? Do you devoutly wish that this would happen so that you give yourself over to false cures and placebos?
2 responses

• El Segundo, California
13 Jun 16

• Toronto, Ontario
10 Jun 16
You have to wonder if one person made it up and how many carried the story.