Saved, Saved. Saved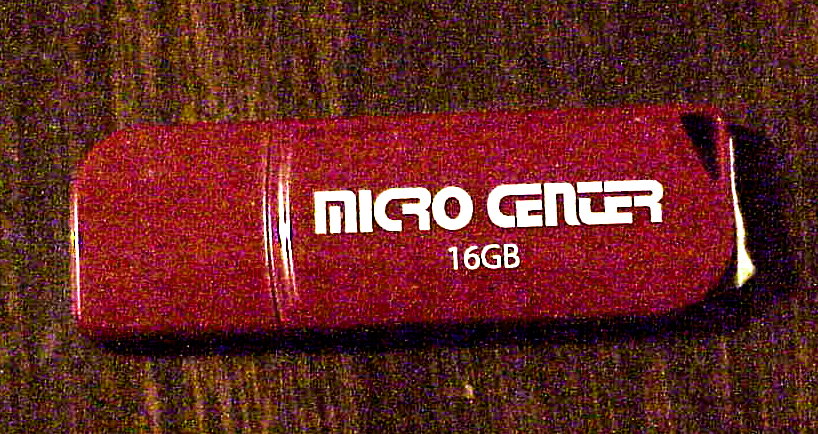 Goodfellow, Texas
June 9, 2016 8:40pm CST
It is wonderful to be saved from the mayhem and disasters that computers can put upon you. I use lots of "thumb drives" in my work and in my play - those little memory stick thingies onto which a person can dump text and image files. As with everything else in the world of computers. "thumb drives" are absolutely not permanent memory places. As a matter of fact, about the only thing about a computer that has any permanence is its continuing cost. Ahh, but I digress. I stored all of my MyLot and similar posting files on one of those little memory sticks. There it was, texts, images, and the works. That is, there it was until it flat up and disappeared the other day. Every single thing on that memory stick gadget flew off into the ether. The memory stick had lost its memory. Lucky for me I have a nifty little program, a freebie, on this old computer that I could call up and ask to "kindly, bring my stuff back to me - please." The program name is "Recuva." It is a "Windows" program that you can download from SourceForge dot net. Mostly it is used to recover a file or two that you may erase unintentionally, maybe from a keyboard slip or a slip of the mind. Contrary to that situation, I somehow wiped out the entire contents of the memory stick - 100% of the files were no longer accessible to me. Lucky for me, program "Recuva" provides for recovering both some or all the files within a memory block - even a whole memory stick. I got back over 10,000 text and image files without having to resort to my backup memory. You would be doing yourself a favor if you download a copy of "Recuva" and keep it handy to use when and if you lose 10,000 files as I lost, or just one file that you really wanted to keep. Image source" Gus Kilthau
2 responses

• Alicante, Spain
10 Jun 16
Wow ...what a timely post.... while transfering stuff from my laptop .... well, a photo sd card, through a usb port onto an external hard drive something happened...as when I checked to see if the new files had arrived on the external hard drive...they had not....

and when I looked on my original photo card...all the files had gone... Sssooo I don't know if this will help...but i'll give it a go... thanks for sharing.... i'm glad you got your files back...


• Goodfellow, Texas
11 Jun 16
@sueznewz2
- Ms Susan - Right on time. I guess that makes both of us happy. What I did in my recovering of those "missing" files was to use "Recuva" to recover them from the "emptied" memory device onto a second memory stick. When I verified that they were on the second stick, I transferred all the files back onto the original memory stick - but I left them on the "second memory stick" as a good backup. Even the "Recuva" program recommended that you do not immediately (first-thing) restore the "erased" files back onto the same device from which they had been erased. A nice, gentle, and easy to understand piece of software. I do not know if you know this about erasing files from disks and from other memory devices, but you generally never really erase the files - you simply toss a code at them that causes them to be inaccessible to you. The actual information in the file is still there unless you write over it with new stuff. To really erase files, you overwrite them intentionally. If you want a nice program for doing that, the company, Piriform, puts out a freebie program named "Ccleaner" which I believe is also available for downloading from SourceForge dot net. It asks you if you want to clean the "empty" places on your memory devices. You can select a simple 1X over-write, 3X-deeper clean, or 7X-nobody-will-recover-this-stuff cleanup.


• Alicante, Spain
14 Jun 16
@Ceerios
thanks for the headsup... some useful info here....

a friend of mine helped me...for whatever reason his computer was able to read the ext hard drive ...so we did not have to use recovu...


• Goodfellow, Texas
14 Jun 16
@sueznewz2
- Ms Susan - How good can things get? Now, all you have to do is head on over to SourceForge dot net and download the freebie program, RECUVA. by the way, have fun today.



• Goodfellow, Texas
10 Jun 16
@sol_cee
- Hi Sol - I would have celebrated that rescue, but I was afraid that I might strike the wrong key and lose all of those files again.