Eric Clapton has some nerve...damage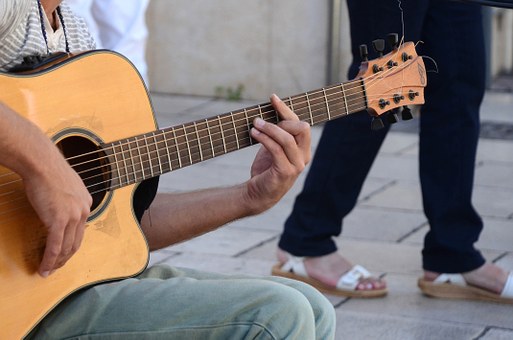 United States
June 12, 2016 4:04pm CST
Well, I had heard that Clapton was considering putting a stop to things, supposedly to spend more time with his family. But I had a sneaking suspicion that it had to be more than that. And, sadly, I guess I was right. He's come out to say that he has nerve damage that is causing him to have problems playing guitar. And that just makes me cry. He is so amazing with that instrument and to think that he might have to stop because of all the pain is difficult to think about. But we're all getting older and things happen. Our bodies can't put up with years of abuse without some real signs of damage. I've seen Clapton in concert a couple of times and he has never failed to thrill. The last time I saw him was at a nearby venue. I had tickets for spots up on a hill with no real seats. As we drove to the venue, it was raining and we were so worried that we'd get rained out. He came out and sang a few songs and then it began raining and he just started singing, "Let it Rain". We all danced around in the rain and then it just stopped! But it was a memorable moment in time that has stuck with me. I wish him all the best with the journey in front of him now. I hope doctors can help him in some way, although I know from personal experience that nerve damage can be excruciating. He's been making music for what seems like forever and that's something that will never go away. -Claudia- image from pixabay
9 responses

• United States
13 Jun 16
Imagine how hard it would be for him to accept he can no longer play music which he loves doing. It would be tough to swallow. Age does a number on our bodies.

• United States
15 Jun 16
oh I'm sure it's making him so sad. That's all he's done for his whole life. More than that, it makes me so sad to know that he's in so much pain.



• Philippines
13 Jun 16
Hope he won't go into depression like most musicians who have lost their ability to play music. I like Eric Clapton and this news saddens me. He may not be able to play the guitar anymore, but hope he will still be able to compose some music.

• Bunbury, Australia
13 Jun 16
I guess problems like Eric Clapton's are an occupational hazard. What a shame. He is such a talented man. That would have been awesome - dancing in the rain to 'Let It Rain'. :)


• Los Angeles, California
12 Jun 16
That has to be devastating for a guitar player to have an affliction curtailing his passion. At least it isn't life threatening.