I want to be a BUNNY!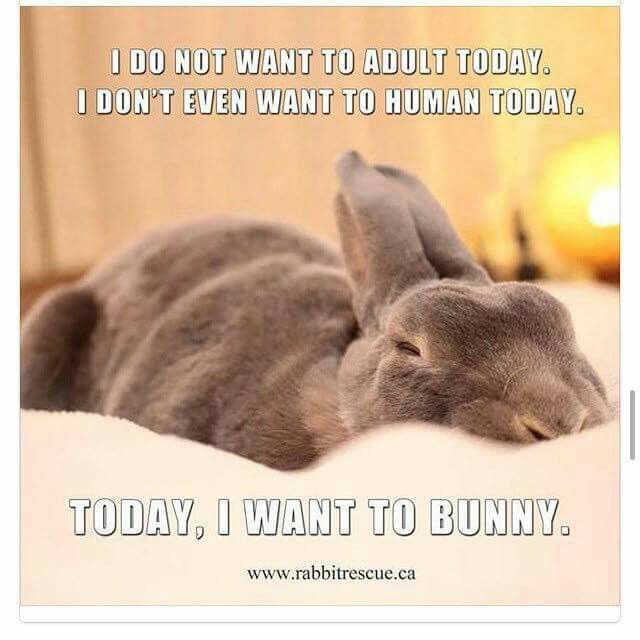 United States
June 13, 2016 9:06pm CST
My five-year-old is upset. She told me so in the car today. Apparently, she's a little peeved that she's a human being and not a bunny. Yeah, that's the sort of issues we face here in our home. Species Identity Crises. I could cater to her childish whim and promise to have her body surgically altered. We could have a specialist give her long ears, fur instead of skin, and those coveted "beaver" teeth. Instead, I figured it was more logical to remind her that she was created to be a human girl for a special reason. That there is a purpose to her life and that as she grows she will discover that purpose. Because every sane parent knows that a child's desire to be someone or something else usually falls under the category of a fad. Give it a week or two, and they'll want to be a cat or a giant or a mermaid. I just can't afford that many surgeries!
10 responses




• Philippines
14 Jun 16

why don't you show her the PLAYBOY bunny. That might change her mind and wish she wasn't a bunny at all.



• United States
1 Aug 16
lol I actually saw a bunny outside yesterday. It was cute. It's dangerous being a bunny. Lots of animals eat them.



• United States
17 Jun 16
I'm not sure I ever wanted to be anything else but bunnies are pretty cute.

• United States
17 Jun 16

• United States
16 Jun 16
Yes me to! I would love to be a bunny and go to sleep ! lol


• United States
14 Jun 16
I guess I might have told her she could pretend to be a bunny all she wants and I would serve her veggies for all her meals until she got tired of it.

• United States
14 Jun 16
Except she's not pretending. She's the one in our family who will push an idea to the extreme. She was even going so far as to tell me that she was going to ask Jesus to turn her into a bunny. I can't
wait
for her to become a teenager.

I like your answer though. I should try that if she continues to harp about this woe in her life.