The Whirling Dervishes Fridge magnet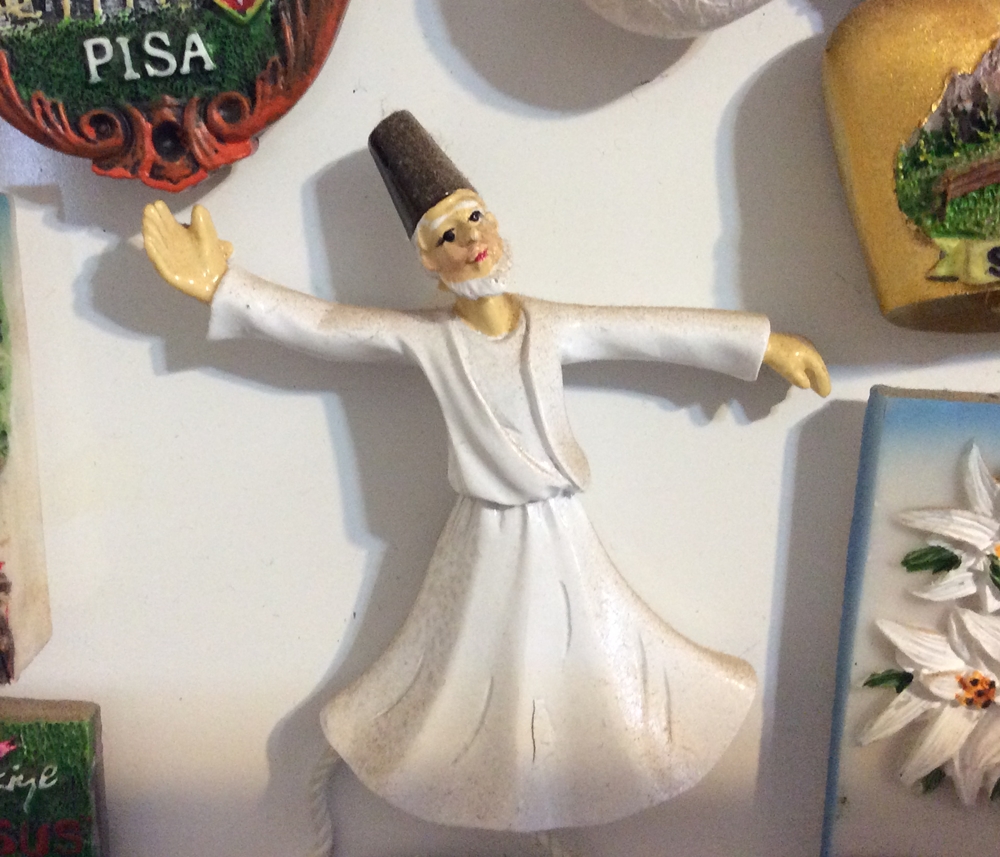 South Africa
June 14, 2016 3:04am CST
Barry is returning from Turkey today, and after his well deserved holiday, he will be planning another holiday to recover from this fantastic break-a-way. @Asylum I hope that no unexpected Hospital appointments get between him and the jet-setting . . . I give to you the whirling dervishes in which the Surfi's twirl and whirl in rhythmic meditation as part of their worship. I am so pleased that I chose one of them as my magnet for my collection at home. I believe that a collector of fridge magnets is called a "memomagnetist"
9 responses


• Manchester, England
14 Jun 16
That is one of the few collector terms that I was not aware of. I have an appointment next Wednesday 22nd June and the EU vote is on Thursday, so hopefully I may have some free time from then. It seems a long away, but I shall be patient.

• Bunbury, Australia
14 Jun 16
I must be a memomagnetist too as I have quite a collection of fridge magnets. They fit in a full suitcase easily and aren't usually expensive.

•
15 Jun 16
Ooooh I love this one! I would love to buy it myself! It must be nice to have a collection that each has a travel story behind it to reminisce on...

• South Africa
15 Jun 16
@esotericme
well its cute - thanks for letting me know where you got it

• South Africa
15 Jun 16
@esotericme
a new look - are you gonna change it every hour?


• Centralia, Missouri
14 Jun 16
magnets are a fun thing to collect!

• Centralia, Missouri
15 Jun 16
@Inlemay
perhaps you could add a magnet board somewhere?

• South Africa
17 Jun 16
@Jessicalynnt
- No, I think there is still room for a few more, like 20, I will just move them around to fit in




• United States
14 Jun 16
I also have a magnet collection. It wasn't intentional. People kept buying them for me

i am rather fond of them now.

• Philippines
14 Jun 16
I can say that I am a "memomagnetist" too.

I loved to collect fridge magnets from those places I visited. It makes me happy seeing those magnets displayed on our refrigerator and I am looking forward for more magnets on other countries as well.