I made meat floss tonight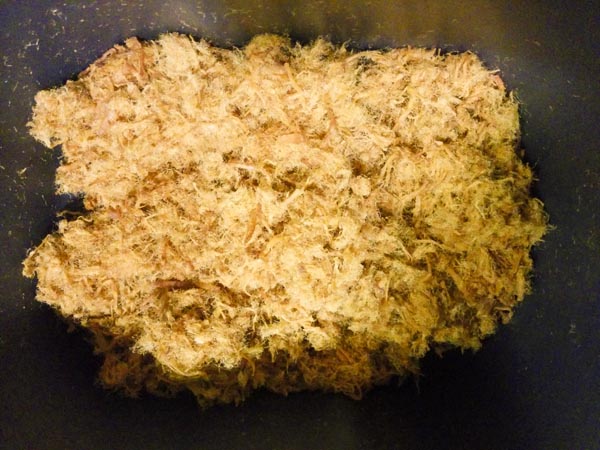 Guangzhou, China
7 responses


• Guangzhou, China
14 Jun 16
I think this is an Asian style snack and therefore you may not know it quite well. This is what I found via the net but its description is not so detailed.

From Wikipedia, the free encyclopedia Jump to: navigation, search Rousong Alternative names meat wool, meat floss, pork floss, flossy pork or pork sung Place of origin China[1] Main ingredients Pork Cookbook: Rousong  Media: Rousong Rousong Chinese name Tr



• United States
14 Jun 16
It sort of looks like pulled meat..that is what we call it here my friend. It certainly looks good. What ingredients is there inside it?

• United States
15 Jun 16
@youless
I must see how to make this youless


• United States
14 Jun 16
I don't eat this but I know what it is! My mom occasionally eats this! I bet it was a lot of work to make?

• Philippines
15 Jun 16
Hmmm. Interesting. What's it made up?

• United States
14 Jun 16
Will do a bit of research to find out about his dish. Looks good to me!