Under the mist it isn't pretty.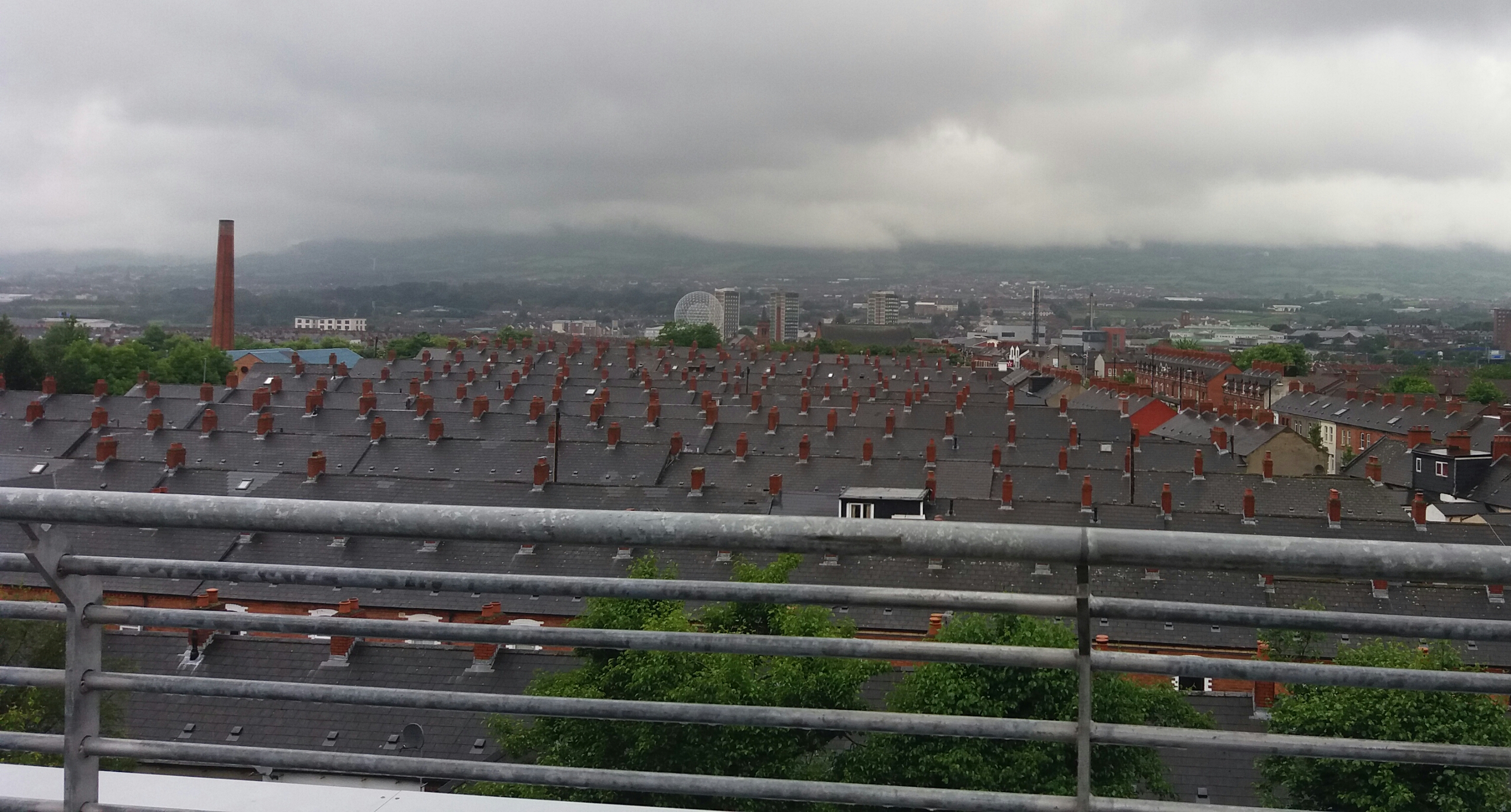 Ireland
June 14, 2016 5:33pm CST
I had to park my car on the top of a multi-story car park at Belfast City Hospital today. I looked out over the city but it was shrouded in heavy mist and I could see very little. Half an hour later when I was leaving the mist had rolled back to reveal row upon row of small terraced houses all packed in tightly to the streets off the Donegal Road.
9 responses


• United Kingdom
14 Jun 16
It is an excellent hospital! Quite renowned for its good work!

• Derry, Northern Ireland
14 Jun 16
@garymarsh6
Belfast City or Royal Victoria, which is the excellent one?

• Ireland
14 Jun 16
@pgntwo
View from the Royal isn't bad either, but not a place you want to go if you don't have to.


• Boise, Idaho
15 Jun 16
Gloominess can be rather awe inspiring at times.

• Ireland
15 Jun 16

• Boise, Idaho
15 Jun 16
@xFiacre
.....Yes, it is all the approach or something.

•
15 Jun 16
Living there would make me feel so claustrophobic! But I do like the way it looks. They're reverting back to packing as many homes into one area as possible on modern estates and then have the audacity to charge squillions of poundage for the honour of living there, with nowhere to park the car or play.

• Ireland
15 Jun 16

• United Kingdom
14 Jun 16
It has looked like that all day here in London. Rain has been torrential.

• United States
14 Jun 16
Seems like they have no space around each home.

• El Paso, Texas
14 Jun 16
Wow, so this is a part of Belfast ...... you've captured a look that makes me wonder if the people living under those chimneys had enough room to grow.

• Bunbury, Australia
15 Jun 16
I couldn't make out what the red bits were at first but of course they are chimney pots. :)

• Philippines
14 Jun 16
It's raining here in our place early in the morning, then the power is off and my internet is slow. What else? Huhuhu. It's a bad day.