Two Strangers On The Street: One Begins to Hit the Other. Do You….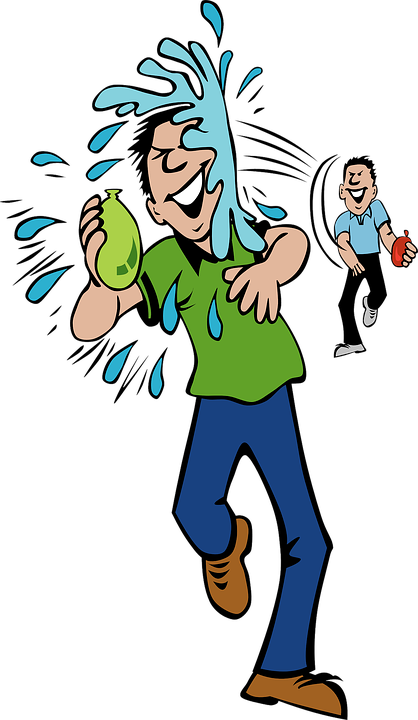 Philippines
June 14, 2016 9:47pm CST
a. pretend to be an off-duty police officer and ask them what's going on? b. call the police? c. shout at them to stop? d. walk away quickly? I am not sure what would be your intervention with this kind of situation. I had witnessed this scenario yesterday. The only thing that comes into my mind when seeing them is to all the police. I didn't try to be at the middle of the hitting argument. Since I am not sure if what will happen to me for safety reason. I have an old friend had tried to stop them, but one of them struck him with a knife and died instantly. I don't want to end my life without a purpose. What would be your course of action? Photo Credit: Pixabay.com
9 responses


• Quezon City, Philippines
15 Jun 16
Definitely call the police. I wouldn't intervene as it might cause me a lot of inconvenience and potential harm. Calling the police would be your best option. Not only are you becoming a concerned citizen, but also you are walking away from potential danger. Being smart always keeps us alive.

•
15 Jun 16
Stay away from this kind of events, if you are the police only. Don't be a hero lo.

• Philippines
21 Jun 16
@Chungshop
I do think I cannot be like superman on this kind of situation. I am still human that can be hurt and harmed.

•
21 Jun 16
@Shavkat
Avoid this kind and better let go. Let not this incident trouble you, it can be a virus too.


• United States
5 Oct 16
Since I can't be well armed and don't yet have the training, I'd have to call the police. Either that or warn them off. However, it must be considered that calling the police is not quick and everything would be over, one way or the other, before they got there. If the two people were just fighting each other I would be most likely to leave them alone and let them fight it out. If someone was attacking a weaker person who couldn't defend themselves, I would start by shouting, then physically intervene if I had to.

• Philippines
15 Oct 16
@Rohvannyn
Inthunk that's the best way to do it. Of course, we also need to be careful if these two people are carrying some weapons.


• Waltham, Massachusetts
19 Jun 16
I am unsure what I would do. I might try to talk to them unless it looked too dangerous. I may call the police if it looked dangerous. I would not try to pretend to be a cop because I do not think I have much acting ability. I might walk away if I felt too scared to do anything. It is definitely something to think about. If I could save someone's life I would want to try to do something without putting myself in danger such as calling an emergency number.



•
5 Mar
I guess it would depend on what weapons they had and why they were fighting.