Plant what ?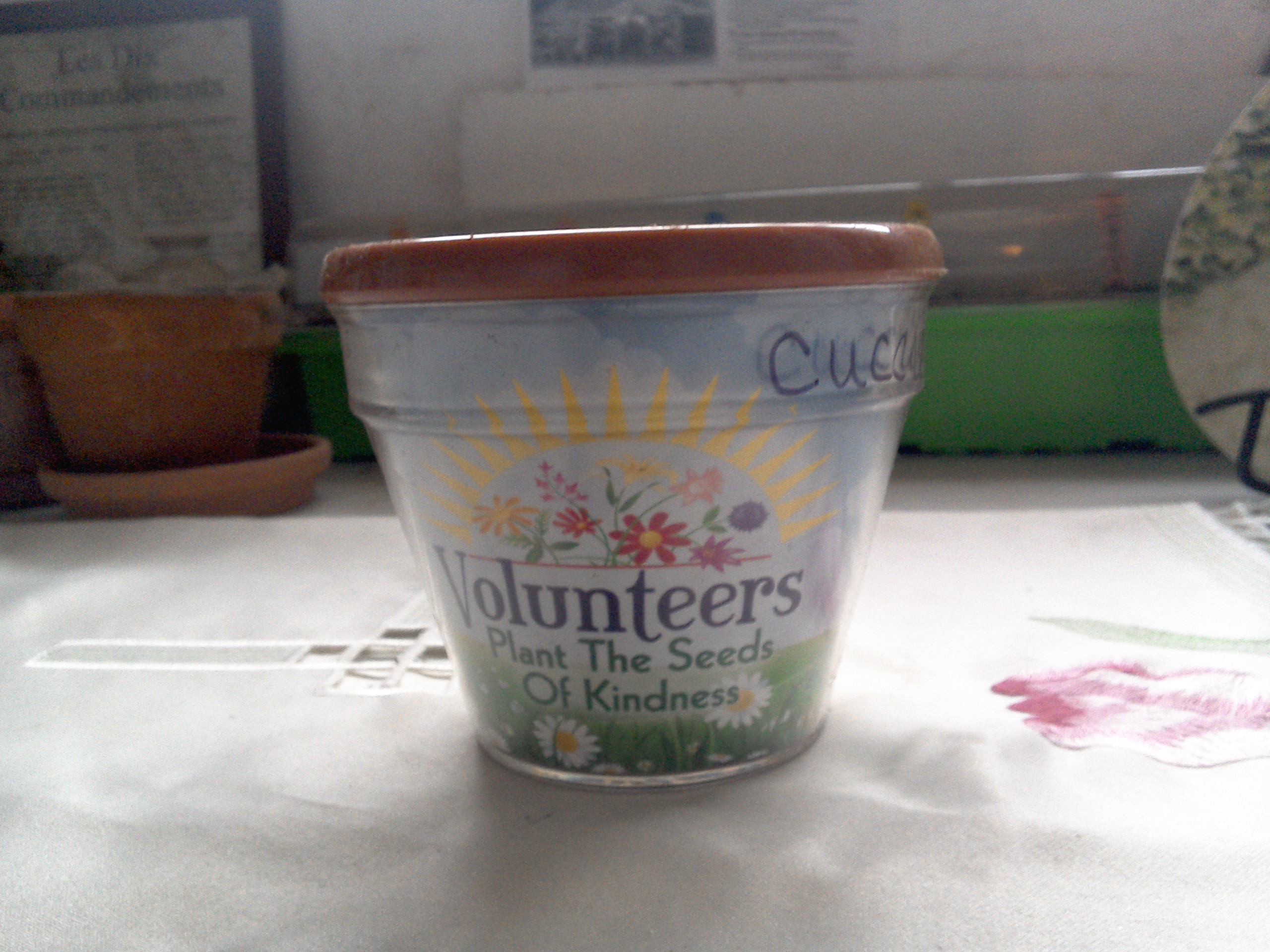 Canada
June 15, 2016 8:04am CST
Yesterday I felt that being in the middle of June, and, the weather not cooperating with me for gardening time, I may as well plant indoors the same. Anyhow I chose a nice pot that the food bank gave me, I planted some cucumber seeds in it and hope for the best. The past two years I was not successful with those. I do believe our soil are missing some nutrients that cucumbers and tomatoes needs to grow. So anyway I have a nice photo for you to look at.
3 responses

• Canada
15 Jun 16
Hopefully we'll be able to plant outdoors soon. It is unusual to be this wet for this long.

• Canada
16 Jun 16
@beenice2
When I brought Andrew away, I got sprinkled upon again in town. I was hoping for dry days.


• Garden Grove, California
18 Jun 16
It s uddenlh turned really hot here in 'Garden Grove Calfornia and erven the breeze is hot so have te 'AC on andits getting comfortable in our room g