The unbelievable Treatments..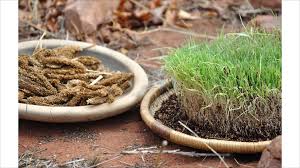 Hyderabad, India
June 16, 2016 5:59am CST
There are unbelievable treatments adopted and used by various people in the world. I could realize this only during my recent visit to SRISAILAM. Srisailam is located in Andhra Pradesh state in India. This is a great pilgrimage place surrounded by all sides by the dense Nallamala forest. I reached Srisailam early in the morning. After taking the bath I started walking along the street. There were herbalists on either side of the road selling various types of herbs. I was having severe knee pain I was inquiring whether I could get any treatment here. A person approached the herbalist and complained that he had some problem with the nerve in the groin area. The herbalist took out a copper wire and tied it around his toe, of course, loosely and asked him to sit there. After 15 minutes he complained that he is getting severe pain in the toe are and that the copper wire became very tight. When the pain became unbearable the herbalist loosened and removed the copper wire. The patient happily paid some good amount as he got total relief. When I showed my knee he simply took out an oil and applied to the knee area and asked me to wait for 10 minutes. To my surprise, the pain literally disappeared. Even today I still remember the herbalist and his peculiar treatment . But, still there is some doubt as to the treatment he had given. Really unbelievable as the scientific brain does not believe such things so easily.
4 responses

• Philippines
16 Jun 16
Herbal treatment really great and effective.

• Hyderabad, India
16 Jun 16
But, one should have confidence. The herbalist must be an experienced one.


• Hyderabad, India
16 Jun 16
Maybe.But, one should have confidence.

•
16 Jun 16
The herbs must have medicinal values. However sometimes such medical practices may have dangerous side effects. As some of these are not tested and trailed. Ayurveda has good suggestion from age old experience


• Hyderabad, India
16 Jun 16
yes. these medicines are not tested. One medicine for all problems can not be trusted.

•
16 Jun 16
Natural herbs have great powers.People having knowledge of herbs can do it.