what was the cause of accidents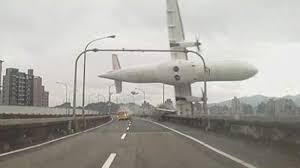 June 17, 2016 12:55am CST
are they happen like that , what need to do to prevent this, drivers are not in conscious while driving or not observing the roads etc.. , how it will happen , most of the people are tested while taking the driving licences but still it happens , either vehicle conditions are not good then why we are allowing those vehicles on roads or etc... , need to check properly for this , governments should take a special care of it to prevent accidents. what do you people think , can I know your views.
4 responses

• India
24 Jun 16
Accidents are dometimes dependent on our fate also. Even though we are driving perfectly, the opposite person might become danger for us.

• Philippines
17 Jun 16
One of the factors of car accident are inconsiderate drivers.


• Philippines
17 Jun 16
Drivers should be responsible and follow road safety rules; his vehicle should always be in good condition.The government should be strict in enforcing the laws.

• Philippines
17 Jun 16
I once suggested there should be Car Accidents Prevention Month, well because we have the Fire Prevention month