Sun salutations: the complete exercise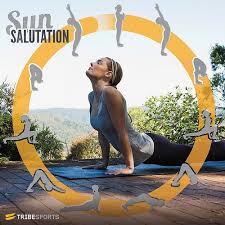 India
4 responses

• New Delhi, India
17 Jun 16
21st June international yoga day


• India
22 Jun 16
International Yoga Day was celebrated in my city beautiful yesterday with PM Modi in attendance.

• New Delhi, India
23 Jun 16
@swalia
Modi Ji was in Chandigarh and you live in Ludhiana?

• India
24 Jun 16
@ModernDayWriter
I am in Chandigarh but i don't know why my location is reflected here as Ludhiana.


• New Delhi, India
17 Jun 16
@swalia
,These are the words my mother had said to me years ago.I was in high school then.Since then doing Surya Namaskar early in the morning has become an indispensable part of my daily routine.I am fit and in a good shape.

• India
22 Jun 16
Surya Namaskar is an awesome way to stay fit. Better than spending money at gym!

• New Delhi, India
23 Jun 16
@swalia
Absolutely right.Surya namaskar makes us physically and mentally fit and agile.


• India
25 Jul 16
@dyno10
I have tried various forms of exercise but sun salutation remains my favorite.


• United States
24 Jul 16
I love to do yoga and I loved the classes I took for it as well but Sun Salutation was my least favorite. I don't know why I just didn't enjoy doing it.