Do you want your children to be movie stars?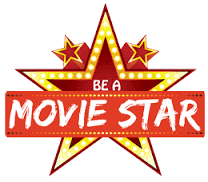 Guangzhou, China
June 18, 2016 7:03am CST
When my son was little, I already had someone who invited my son to have the interview. I was not interested in it. On Friday I got a call and I was told that they had an interview in this afternoon for a child like my son. I said my son had courses and declined it. I must say that I am not interested in it even until today. My son is interested in science and I hope one day he can be a scientist

9 responses

• United States
18 Jun 16
Yes, I think you did the right thing. Being a scientist is a career that will last a lifetime, whereas an acting career is not usually a stable one.

• United States
19 Jun 16
@youless
Mine wanted to be a sculptor and his work is amazing, but more money being a financial analyst. He sculpts during his free time.


• Boise, Idaho
18 Jun 16
I want my kids to be whatever makes them happy.

• Boise, Idaho
19 Jun 16
@youless
.....I think that is best. Seeing them happy makes me happy too. Hehe

• United States
18 Jun 16
If I had a child and he or she wanted to be a movie star, I would say go for it.


• Singapore
18 Jun 16
@youless
haha, I think he will be more interesting in the backstage engineering work than the actors or actresses! They will not ask him back if they see him following the engineers and technicians all the time when they set up the scene.

• Philippines
18 Jun 16
If that what they wants, I will always support them. Whatever ambitions in life they want, I'm always at their back pushing them to doit.


• China
19 Jun 16
It depends on whether or not your son is fond of performing arts,but if your ask me,it is better for your son to go down the scientist route.


• Jacksonville, Florida
18 Jun 16
I would not want my children in that kind of lifestyle either. My youngest loves acting and she's amazing at it but I wouldn't want to do that to any of my kids.