Reducing Trust Deficit Reflects our Progress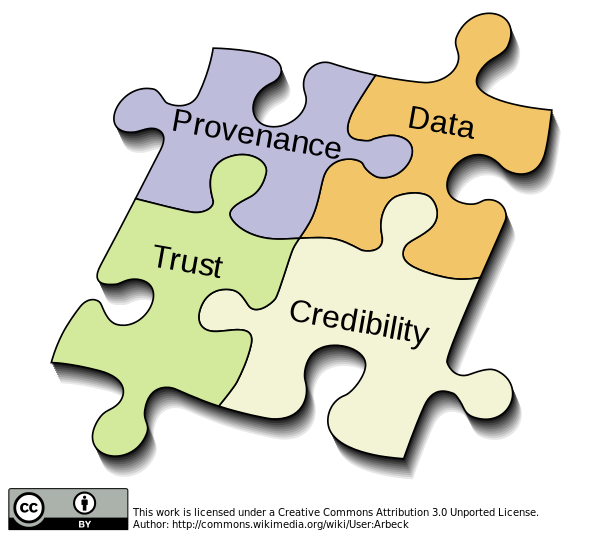 Singapore
June 18, 2016 10:22am CST
It looks like it is neck-to-neck race between progress and destructive tendencies. We increase the security cordon for bare survival. What was par for the course in our daily lives assumes more seriousness as the wicked among us try to undermine the trust we build brick by brick. In fact, the trust deficit looks to have widened making normal lives more complicated. Has not our freedom been impacted by the excess of verification at various levels? It is ironical that a small percentage manages to cast a pall of gloom on us to an extent we doubt our own shadows even. The challenge is the evil is out to outdo the good and manage to dictate the agenda. A short respite looks fleeting and soon there is mayhem. We still believe in a show of strength as love doesn't seem to work its magic. It is a hitting a brick wall most times. Even countries that are at the forefront putting out fires keep their armament factories running at full blast. The world seems to go by the ancient dictum – might is right. How do you think we can come out of this vicious cycle, if at all? Image from Wikimedia
6 responses

• United Kingdom
19 Jun 16
There is much bad around the world but also there are heartening goodness too. I believe that good will always out do evil. Arms are kept as a means of protection and a deterrent.

• Singapore
19 Jun 16
It looks like a running battle all the time to keep our heads above water. Sadly, arms fall into "wrong hands" eventually or the good becomes bad over time. And then poor countries have their neighbors as sworn enemies as their politicians survive painting them as such. And they spend more money procuring arms than on food, health and shelter. We can break this vicious cycle if we reduce the trust deficit - siva


• Green Bay, Wisconsin
18 Jun 16
I don't see us getting off this merry-go-round.

• Cagayan De Oro, Philippines
19 Jun 16
The world this time is an avenue of wicked people doing nothing but to ruin the world and our economy. Only few has the heart to make the world stand strong.

• United States
18 Jun 16
Sadly, destroying the evil seems to be the best solution.

• Australia
21 Jun 16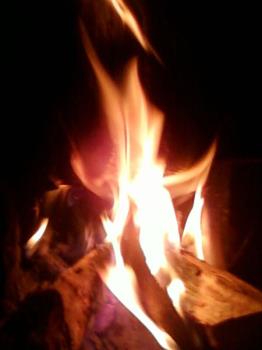 Why is there seemingly good and bad in this world? Can we really explain away the bad somehow, but it is bad and would need to be explained away satisfactorily/properly. Goodness resides in a bubble of itself within the confines of a greater love, and yet badness exists in this greater love too, whilst always trying to burst goodness's bubble. The thing is that goodness must burst this bubble too to see love, as it really is, and badness must see goodness for what it is too, a bubble of itself, responding to love in a better, but not a perfect way as yet. Badness and goodness exist on a graded scale, and love is perfect at the top, neither good nor bad,then. Why does this gradation scale exist? Probably because love to be learnt by us ignorant, unconscious people needs to be grasped at different ever increasing levels to allow us to eventually move past the lower levels which exist because God wants us to learn in our own way to move towards him, without our being pushed. Both badness and goodness are signs of where we are at right now, in one way, but in another way, they are opposite sides of the one coin. Love is neither good nor bad. Real love is just love serving all the people with itself in love's way, which might be described as bad at times, or as good at other times, by those who do not as yet fully understand how perfect love works its magic for us all behind the scenes of whatever else is presenting itself to us right now. Life is a big bowl of goodness and badness, or call it just life, that we all have to eat out of. Let's all just try to put our own flavour, and special ingredient into life, and mix it up a bit, instead of always retreating, and being afraid of the criminal element. Life brings out part of us all, in every part of itself, and so in this way, we are all partly responsible for the way life is heading, and is functioning, and operating right now.

• Singapore
21 Jun 16
The good should unite but it seems frivolous differences among them make it easy for the bad to run away with the spoils. The good seems to be on a catch-up mode all the time as the bad sets the agenda. Looks like the bad serves a vital purpose to keep the good on their toes. The good has to shine the light and show the way that there is always the right way though it has to take its course. We may get tempted by short-cuts and play into the influence of the bad. It looks like we are given a choice all the time; we are being tested. Maybe without the bad life may lose its purpose, meaning and direction. We are also presented with the challenges and they increase in intensity as we progress through technology. We have to strike a balance all the time - siva

• Australia
22 Jun 16
@Shiva49
What is the point of the bad, or evil, or the Devil being allowed to continue to exist? The devil exists for God's own use I suspect as I think that really God would never kill anything off, once he's created it. God, I reckon, uses the old Devil indirectly then to get various points of questioning/answering across to all other parts of his creation, because when a question bounces off from the bad, it moves towards the good, (conversely, when an answer bounces off the good, it will help to settle down the bad as well) and in this way eventually, a balanced viewing of love is possible for all, individually seen, as well as globally felt. The Devil is God's opposite as, in a way, below heaven, all works from such dualities.

• Singapore
22 Jun 16
@innertalks
Yes in a way we get bounced off from God more by Devil's pulling power - we are sort of cannon fodder to test our mettle! So better to find a place in between to enjoy the equilibrium than be a yo-yo. I just do what is guided by my inner knowing and leave it at that; a life more to benefit others - siva