Another of My Favorite Rock Bands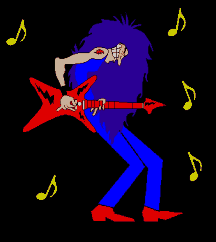 Asheville, North Carolina
June 19, 2016 2:39pm CST
I like to relax listening to music. Another one of my favorite bands from the old days is Journey. They had their start in 1973 in San Francisco. The band has sold more than 48 million albums in the United States according to the Recording Industry Association. One of their most popular songs is "Don't Stop Believin'' - it's a great song but my favorite is certainly "Faithfully". It talks about how hard it is for a musician to be on the road away from his family and how every time he's home it's like falling in love again. Very nice. Like all of the old bands, Journey has experienced many changes but they're still around. Have you ever listened to Journey?

Journey's official music video for 'Faithfully'. Click to listen to Journey on Spotify: http://smarturl.it/JourneySpot?IQid=JouFaith As featured on The Essen...
7 responses

• Otis Orchards, Washington
19 Jun 16
Journey was one of my favorites, too. I understand the lead singer they have now is from a foreign country (I can't remember if it's Korea or the Philippines).

• Asheville, North Carolina
20 Jun 16
Arnel Pineda is from the Philippines. He's so good.

• Otis Orchards, Washington
20 Jun 16
@suziecat7
Yes, I looked it up after I wrote the comment. I guess on his first concert with the group he was running all over the stage and afterwards the group's manager chewed him out saying that not the thing the group is known for doing. I guess the other band members were afraid he was going to run out of breath.

• United States
19 Jun 16
My favorite! Love "Lights" and "Lovin', Touchin'. and Squeezin" the best. Play those two really loud while driving. The singer who took Perry's place is fabulous. Foreigner would be my #2.

• Asheville, North Carolina
19 Jun 16
I like all that you mention. It has to be played very loud in the car so we can sing along at the top of our lungs like the rock stars we are. Ha ha.

• United States
20 Jun 16
@suziecat7
The dog hates it when I let loose since I cannot carry a tune!


• Asheville, North Carolina
20 Jun 16
I love my classic rock, of course, but I listened to them back in the day too :))

• United States
19 Jul 16
@suziecat7
Love Journey! When I was a kid, my first job was at Fisherman's Wharf in San Francisco, selling seafood outside of Alioto's restaurant. One day Steve Perry and Greg Rolie ordered some seafood from me, and they gave me their autographs---still got 'em. It was a good day

• United States
23 Jun 16
I wasn't really into them for some reason.

• Preston, England
20 Jun 16
don't stop believing is great - love the use of it in a classic episode of Family Guy