Pub Sign Photo Study – The Old Monkey Manchester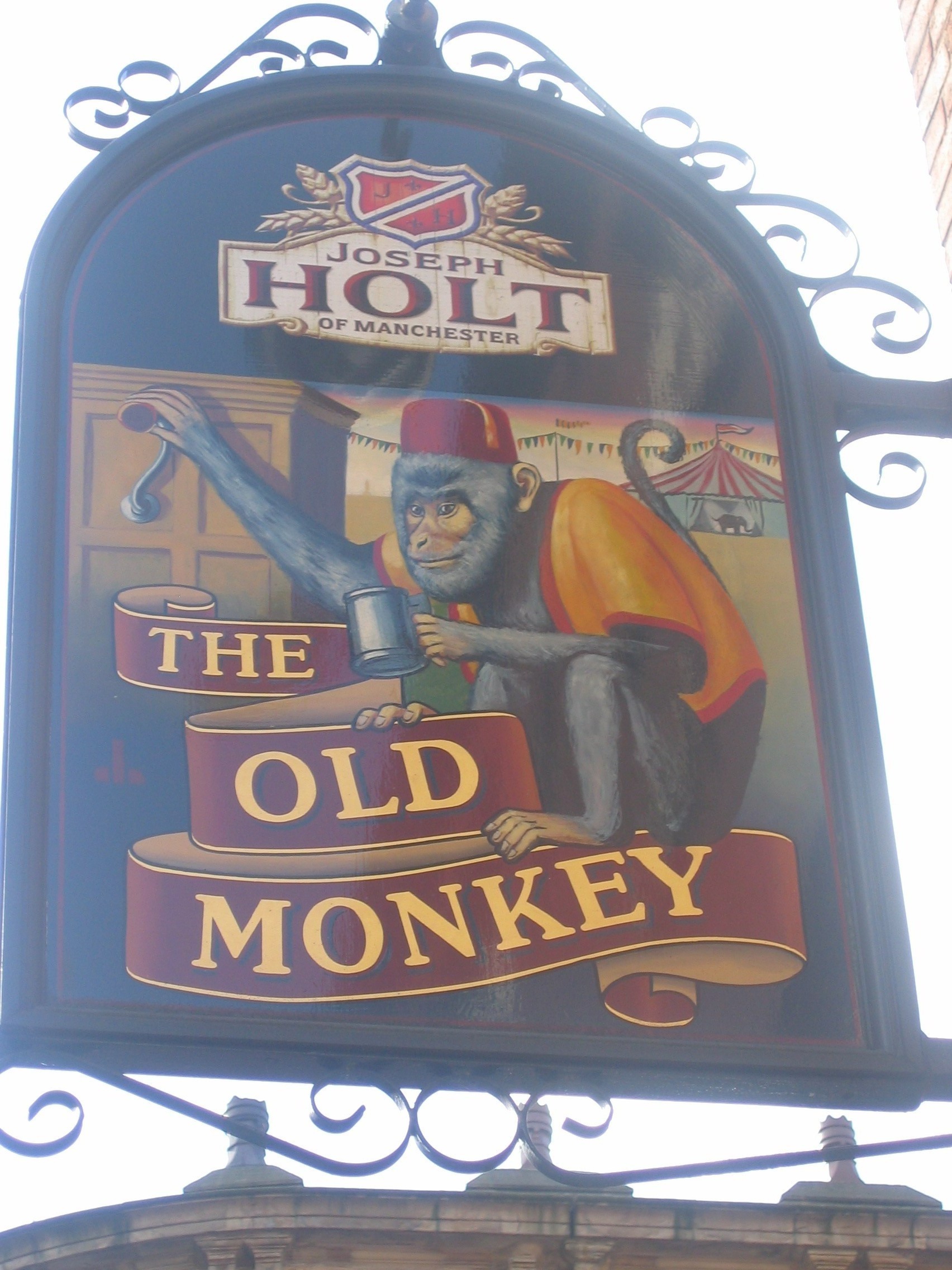 Preston, England
June 21, 2016 7:05am CST
Quite a cheeky sign on a relatively new pub that was once a jewellery store on the corner of the busiest road junction in the city centre, the Portland Street and Princess Street Crossroads. It had been a pub before then, The Queen's Arms which ran from 1841 to 1925 and the building itself is over 200 years old. The sign depicts an organ grinder's wise and slightly sinister looking monkey who seems to grinding the organ for himself. He wears a fez and a bright jacket too. The sign presents a circus tent marquee in the background, almost certainly in recognition of the Circus Tavern pub just a few doors away, on the same block, suggesting the Monkey is a nearer, better bar. Unusually nice blending in of the pub name lettering too as steps for the old monkey to rest on. Arthur Chappell
3 responses

• Los Angeles, California
21 Jun 16
Terrific sign. He could be holding the coin collection cup or a pint!

• Preston, England
21 Jun 16


• Preston, England
22 Jun 16
@Inlemay
reminds me of the monkey in Raiders Of The Lost Ark

• South Africa
22 Jun 16
@arthurchappell
Oh yes I loved that little monkey - that rush of them going down that mine coco pan rail was enthralling - I loved that movie as well , they should give us a few of the old Harrison Ford movies every now and then.

• Centralia, Missouri
21 Jun 16
that is a rather pretty sign!