100 Foodie Days.#Day 4-Barbeque Food!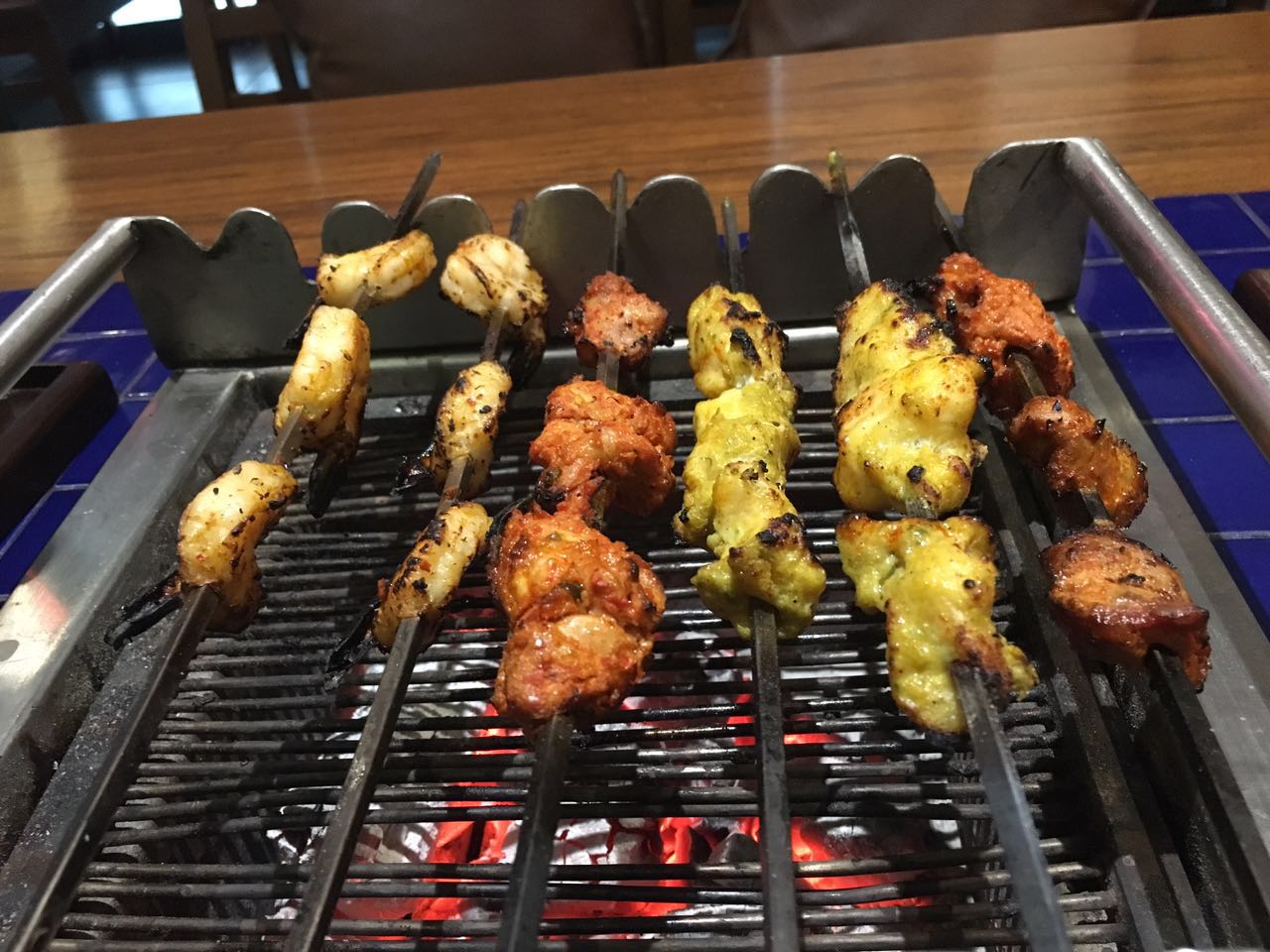 Raipur, India
June 21, 2016 1:11pm CST
So as I mentioned in one of my earlier posts that I happened to go for a lunch at my favourite restraunt Barbeque Nation this Sunday. Barbeque Nation is a chain of restraunts across India where you need to pay a
Fixed & Predetermined
amount for the food.Now the way things work here is that you have a Live Grill on your table itself! How cool is that! (Obviously the food is mostly cooked and then bought into the table for serving) and you can eat as much as you want to,no limits. Just when you feel like you are too overwhelmed by all the food you need to remind yourself that what you ate was just appetizer. And you have a extensive spread of buffet surving main course and dessert waiting for you. Sharing with you guys just a teeny tiny bit of awsomeness I had last Sunday at lunch.
This is literally one of the FEW appertizers which were served to us. In the picture there is Fish,Praws &Chicken-All Barbequed.

So how about you guys? Do you love Barbeque Food? What's your favourite Barbeque food of all times?
9 responses

• United States
21 Jun 16
I really like the prawns in the picture. I like vegetable, shrimp, and chicken barbecue.

• Raipur, India
22 Jun 16
The praws were good though not that spicy. Strangely I cant remember of having barbequed vegetablte. Or atleast I don't remember. We have Barbequed Paneer here. Have you ever tried it?

• United States
22 Jun 16

• Raipur, India
22 Jun 16
@zarlamain
Ok I thought you were in little touch with Indian culture so might have tried it. Paneer tikka is one of the favourites here.



• Raipur, India
22 Jun 16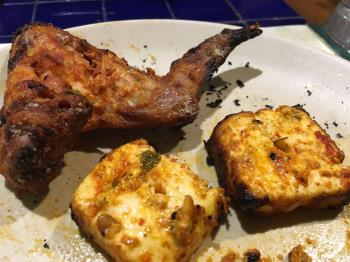 Here you go then! We had that also in starters. And I am Bengali but I love Punjabi food the most. It's hands down my favourite Indian Cuisine!

•
22 Jun 16
@Blue_bubble
The square one is very delicious, soft make from beans, I like it with chili sauce, but we only dip fry in oil..

• Raipur, India
22 Jun 16
@Chungshop
No no the Square one in the picture is not tofu. It's paneer. Paneer is essentially Cottage Cheese. It is unargueably the food of India. And trust me here it is prepared in hundreds and hundreds of ways.



• Raipur, India
22 Jun 16
We don't have it here. Mostly because it is not as convinient. But I'd love if that happens here! That'd be so nice!


• Raipur, India
22 Jun 16


• Philippines
22 Jun 16
I love chicken barbeque, also fish. Hmmm so tasty!

• Raipur, India
22 Jun 16
Barbequed chicken is my favourite too!


• Raipur, India
23 Jun 16

• Raipur, India
22 Jun 16
Oh yes it was amazing! It was my favourite amongst everything.


•
22 Jun 16
I love pork, squid, and chicken barbecue.

• Raipur, India
22 Jun 16
I haven't had barbequed pork or squid but I love Chicken Barbeque as well!


• Raipur, India
22 Jun 16
Those were one of the few Appetizers!


• Raipur, India
22 Jun 16
I am sorry for your experience.Maybe the one where you dined had this problem because I have dined their a lot of times and never had a single complaint. I have dined in the Finest 5 Stars of India like ITC Rajputana but still I have a special place in my heart for Barbeque Nation, I love it that much! And the only reason behind that is I have never had any complaints from them.