Summer rain~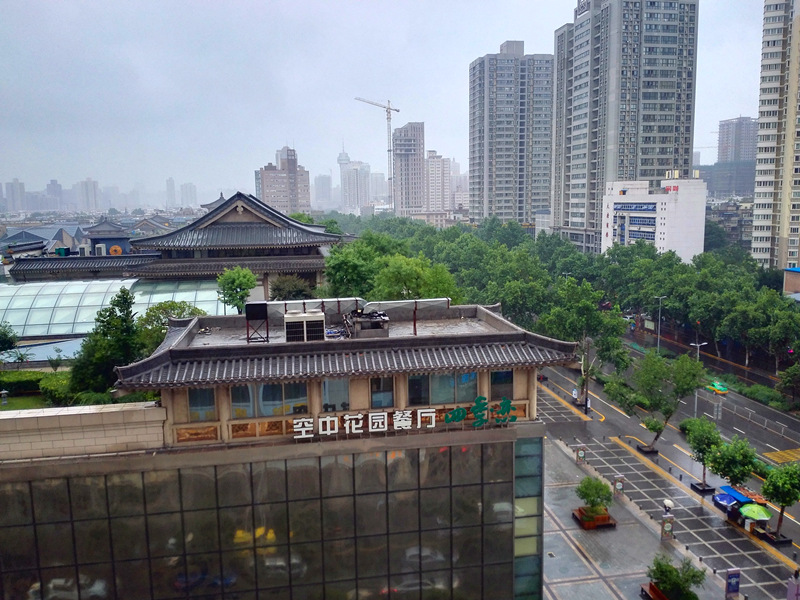 Xian, China
June 22, 2016 8:54pm CST
One of the most tough things in the summer is the durable hot dog days, especially when it is lack of air conditioner.The summer rain is usually a main factor to get the temperature down. The past two days after my returning to Xi'an are really hot, much more hotter than the days before I was away form this city about 15 days ago. The two days were really hard to endure because of the high temperature, to the extent that my sleeping and appetite were both affected. But the summer rain eventually comes today, it's so heavy, cooling the air much. So, I feel much more better today. The summer rain is evidently a wonderful thing in the hot summer, it's always a fantastic item to experience. So do you have summer rain in you place regularly?
5 responses


• Xian, China
23 Jul 16
But you can go nowhere when it rains.

• Malaysia
23 Jul 16
@transcendent
Yes. I can't go out when raining. But, if the weather become cold, I can do a lot of things at home.


• Xian, China
24 Jul 16
@hoong143
So, what kinds of things do you usually do at home when it is cool.



• Xian, China
23 Jun 16
Yes, but the summer rain usually continues for only a short period of time.

•
24 Jun 16
@transcendent
Its just a shower to coll off the summer heat.. but its really a welcome rain.

• Bunbury, Australia
5 Sep 16
We don't get very many really hot days but my appetite disappears when the weather is really hot. We don't have much humidity either so we're lucky with our climate here.

• Xian, China
5 Sep 16
Yeah, it is really wonderful for you to get not very hot weather in Australia.


• Xian, China
23 Jun 16
Well, the situation differs from city to city in China. We do not get much rain in north China as well.