Making Changes!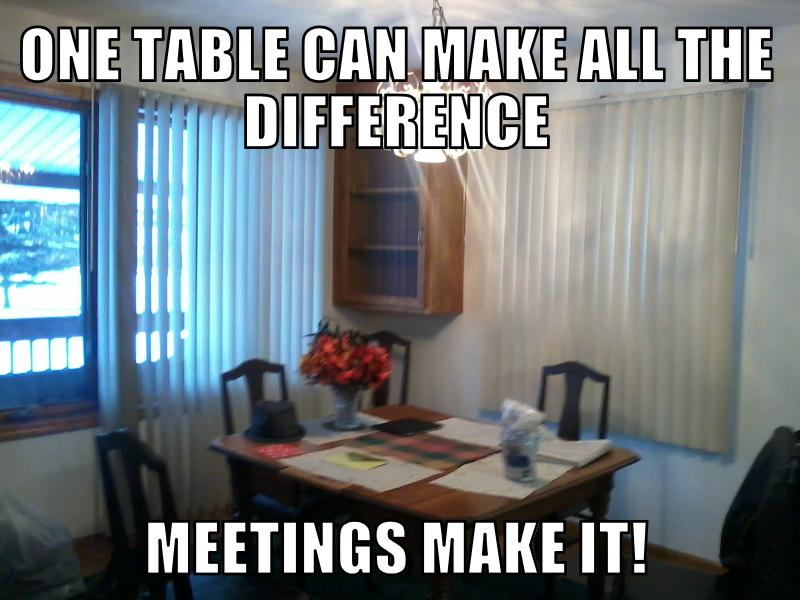 United States
June 23, 2016 9:15am CST
As I have been moving forward,It has become clear that 'memes' make a splash. I've made them before but was not as active as I could have been. Now I am working on producing them for encouragement to be available on my web page. What do you think? Should I do more? Will they be helpful? Any ideas on encouragement that can be added?
5 responses

• Centralia, Missouri
23 Jun 16
I think people like them, so go for it

• Centralia, Missouri
23 Jun 16


• Summerville, South Carolina
24 Jun 16
I don't know what other people think but I like reading and seeing them. When an idea comes to mind, follow through and make it. I would

•
24 Jun 16
I love them, including those you posted as comments. Very encouraging!

• Garden Grove, California
16 Sep 16
help I would be more able to respond if only I knew what memes really meant as people here throw that word around and still'do not say what the heck it means. I should have looked it up I guess I bet you have a lot of things that encourage on your web page,

• India
23 Jun 16
Yes. You should do more..encouragement is very good thing..