American Gothic - Summer Drama Series - no thanks ...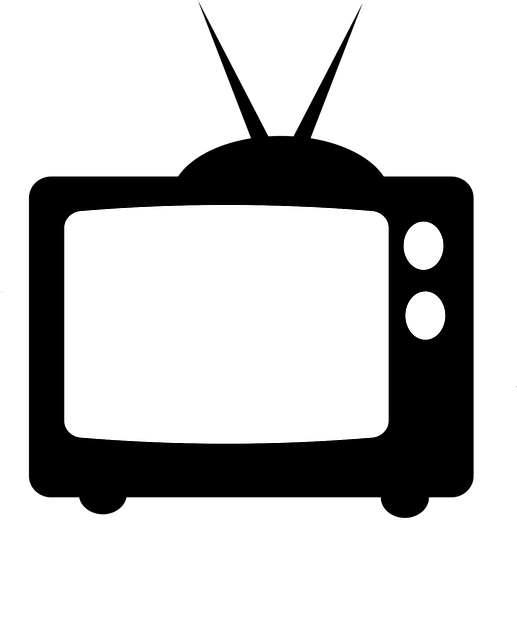 United States
June 23, 2016 9:19am CST
One of the things I don't like about summer is that the pickings on TV are really slim. Unless you're into reruns or sports or have Netflix, there really isn't much to watch. I thought I'd give the new summer drama series, American Gothic, a try last night. It did look promising, lots of whacko, weirdo, complicated, scary adults, murder and family secrets, which is OK. Then they introduced the creepy psychopathic kid, who obviously will be a central character. I don't like dramas with psychopathic kids. Being a mom, I can't imagine what parents go through if their child has such tendencies. To make it worse, prototypical of many psychopaths, this kid is an animal abuser, which did it for me. Animal abuse terrorizes my heart and soul. It invades me, takes me to a bad place, depresses me beyond healthy and lingers close by forever. Why did the American Gothic producers have to go there? Many people won't mind but animal lovers will be devastated, taken to their own bad place, worrying about how many copy cats just discovered a great new idea? So, that's it for me and American Gothic. I think I'll stick with the cable news channels and do a lot of reading this summer. Image: Pixabay
6 responses

• Saco, Maine
23 Jun 16
I know what you mean about summer TV fare. It is seriously lacking. As for where the American Gothic producers took that sordid story, they "go there" because these things are being fashioned by younger producers who have no imagination beyond what they tap up on their iphones and tablets. In other words, they ran out of ideas a long time ago, hence the crappy fare we are now being subjected to which passes as entertaining. Not in my book. I'm with you on abuse of animals or of any living thing, for that matter. Nothing fun about that one bit. Here's one for you: I just finished watching "The Bad Seed" on TCM. Now there's a kid-gone-bad flick for you that is not graphic and still very very good. Thank God for TCM.

• United States
23 Jun 16
I saw "The Bad Seed", which really bothered me. I also read "Wicked Angel" by Taylor Caldwell (one of my favorite authors) many years ago and it still bothers me to this day. So frightening.

• Saco, Maine
23 Jun 16
@LindaCPearson
What I like about the older movies is that they're not graphic and let us imagine what's going on. Nowadays, I cannot believe some of the gory stuff they're making. We have a channel here called "Chiller" that shows nothing but today's variety of blood-and-guts films. Most of them make me change the channel real fast.

• United States
23 Jun 16
@Raelove
Exactly. Much too graphic. Also, there is so much dangerous and horrid stuff all over the internet - very easy access for anyone looking for ideas.


• United States
15 Sep 16
I want to start by saying right up front I totally agree with you about animal abuse, I can't stand it either and since the animal in question in this show was a cat and I have five of them You can probably imagine how it made me feel. I still kept watching this show and I'm glad I did. That was just a very brief segment and thankfully the cat was treated by a vet and presumably was fine. As it turned out Jack wasn't really as important a character as you may have thought he would be but he was important to the story. The sad truth is many serial killers get their start by torturing or killing animals. In Jack's case he wasn't looking to hurt the cat he was just so obsessed with science and anatomy and I think he was a bit of a sociopath so he wasn't thinking of the pain he was causing the cat or his owner. Anyway, I've always loved mysteries and this turned out to be a good one, a show with tons of twists and turns. It kept me guessing and kept surprising right up to literally the last minute. It had been promoted as a 13 part murder mystery but now I've heard some talk that there may be another season. The way it ended I could see a possibility of a new season. The original mystery was solved but they left just enough open to renew it if they choose to but to leave viewers feeling satisfied if they don't.

• United States
15 Sep 16
@anniepa
I'm so glad to hear you feel the same way about animals and animal abuse as I do. We may differ at times on politics but animal abuse is an even more important issue, at least to me. I turned the TV off instantly when that scene appeared on the show, sort of a "mental health" protection for myself. I also have a beautiful kitty, Mildred, have had many beloved dogs throughout my lifetime, and I ache when I think of all the unfortunate animals in this often very cruel world.

• United States
30 Sep 16
@LindaCPearson
I'm so sorry, I had every intention of responding to this the day you posted it but ironically I ended up spending hours at the Vet's with one of my cats and then I just forgot to get back to it. Anyway, I'm also glad we're on the same page here. I'd never hold anyone's political views against them if they differed from my own but if someone is cruel to animals they're no good as far as I'm concerned. I can't stand it when I see stories on the news about abused or neglected or abandoned animals, it literally makes me sick. I'll never forget how when I watched the first season of "Fargo" there was a scene in which a dog was killed, they didn't show it and there was no blood or anything but you knew this awful guy had killed the poor dog, and for the rest of the series that's all I thought about. The show was listed as a "comedy/drama" if I remember correctly, it was a really quirky, wacky show, there were tons of people murdered but it was like none of them were likable, they were all terrible people getting killed by other terrible people so I didn't feel bad for them, I just felt awful about the poor dog!

• United States
3 Oct 16
@anniepa
Thanks for the thoughtful comments. In my opinion, animal welfare is much more important in my life than any politician could ever be.

•
26 Jun 16
Ohhhh my. I was planning to watch the series, too, but I also can't stand animal abuse, and many times it isn't even done to further the story, just to sensationalize things. No thanks for me, either! But thanks to YOU for the heads up, good review!


• Centralia, Missouri
23 Jun 16
I feel the same way, I will NOT watch stuff with animal abuse on it. Just wont

• Laguna Woods, California
3 Aug 16
I agree with you completely. It seems as if there is never anything interesting to watch on TV in the summer. When will producers realize that not everyone is out traveling during the summer?

• United States
15 Sep 16
I think it used to be that there wasn't anything good to watch in the summer but these days that's all changed. Among the good shows on this summer besides American Gothic were The Night Shift, Zoo, Major Crimes, Guilt, Murder in the First and The Last Ship. I think I'm forgetting some others.