We have Calima again

June 23, 2016 11:35am CST
Thirty one degrees and no shadow anywhere. The air seems to be dirty, full of grit. Looking around, the air is yellowy and you cannot see even the coast. It is too hot to do anything. The only thing we can do is to rest at home, to drink a lot of water and wait, until the temperature calms down. Until then, everbody feels tired and is sweating a lot. Maybe, I should take a cold shower, because the heat is maddening.
1 response


•
24 Jun 16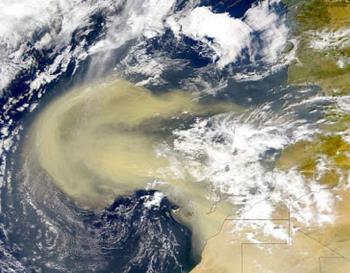 Calima is a meteorological phenomen which takes place on the Canarian Islands. It's based on a hot wind which brings the sand of Sahara (Africa) to the Islands. It as a big influence on the temperature which goes up during the days the calima takes place and the air turns yellowy. Meanwhile it lasts, the days become hot and the air very dry. People with asma or chronical bronquitis usually get breathing problems, so they have to use oftener their inhalors. The doctors advice to stay at home, not to go out during the hottest daytime (about midday), to stay in the shadow and to drink plenty of liquids Oldern persons and small children are the persons who more suffer during the calima.

• Germany
24 Jun 16
@Meramar
All this is interesting. What do you think: how many members know this? It's information you should include in the post proper and not mention in a comment only when specifically asked. You haven't even mentioned in your post that you're writing about the Canary Islands. Very puzzling.