Face Book Group called the "Pink Pistols" is urging LGTBQs to arm themselves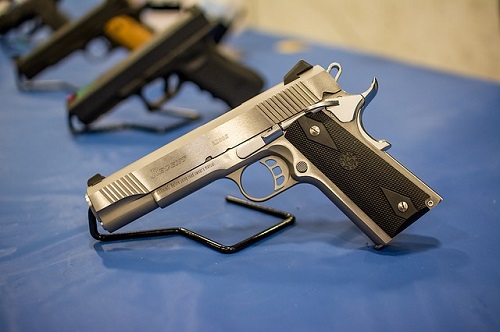 Eugene, Oregon
June 23, 2016 8:09pm CST
Before the senseless massacre of 49 people in Orlando, Florida, this Face Book group had about 1500 members. Since then there are nearly 7000 members. The massacre at the gay nightclub called "Pulse" is prompting this interest in the group which urges the LGTBQ community to apply for licenses to carry firearms in the hope of stopping an attack like the one at "Pulse." One or two people in that club with handguns probably would have died quickly if aiming at a shooter with an AR-15 and 30 bullet capacity magazine, not to mention that Florida law (and laws in most states, I hope) makes it illegal to pack guns in places where alcohol is sold. It seems to me that a crowd of people with firearms would end up shooting at each other unless the "good guys with guns" wore white hats and the bad guys wore black. I think that are already far too many guns out there, more guns than people in the US, about 310 million guns. Do you have a permit to carry a concealed weapon? Do you think more people should walk around armed?
3 responses

• United States
24 Jun 16
No and no, especially not in bars. They had an armed guard. How did that work out?

• Eugene, Oregon
24 Jun 16
He got a shot or two off as I recall and he was trained, I'm sure.

• Eugene, Oregon
24 Jun 16


• India
24 Jun 16
No I don't. I wouldn't want to either.

• Banks, Oregon
24 Jun 16
A guy who was armed though, could have snuck up behind him and, maybe put a stop to it or if they shot him before he got a shot off, but yes really these places just need better security.