Wow. Brexit.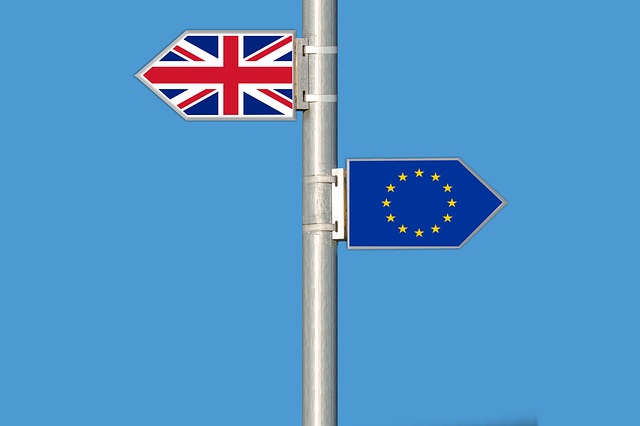 United Kingdom
June 24, 2016 12:05am CST
Despite voting with my gut and going for a Leave vote, I'm kind of shocked to be sitting here watching the UK come out of the EU after our referendum. We have Brexit. It feels weird, the day is already light at 6am and I'm looking at a world that doesn't appear any different - but it is. I've not slept and have been glued to the Sky News results show since the polls closed at 10pm last night, there are still a few more areas of the country to declare at this point but it's obvious just looking at the figures that the Remain camp can't mathematically win now. With a bit of luck David Cameron will resign within the next hour or two (hopefully taking the odious Osbourne with him). Exciting times! (Photo credit - Pixabay)
10 responses


• United Kingdom
24 Jun 16
From the sounds of the early morning news he'll be making a statement within a couple of hours - I personally think he'll be gone today
@Inlemay
(and good riddance!)

• South Africa
24 Jun 16
@chrisandmark
I have heard moans about him, we only see what we get on News and TV - never the full picture. Barry always keeps us updated, but the lad is still sleeping and hasnt said a word yet. I am watching sky news to see the developments. My hubby says that the change will have an effect on our Gold Price - It should go up - hopefully as we have shares we would like to sell for travel money.



• United Kingdom
25 Jun 16
He's resigned but decided to do his nothing until October...

•
26 Jun 16
The only reason he's resigning is because it's the best power play ever. He just managed to destroy Boris and company who are left in a lose lose situation. He's simply letting them deal with the crap they started



• United Kingdom
25 Jun 16
I wasn't really passionate for staying or leaving to be honest
@Marcyaz
but am always glad to see things going badly for the Tory party!

• United States
25 Jun 16
@chrisandmark
I don't keep up with your politics nor do I any longer keep up with mine but my friends have told me a lot about all this EU stuff. lol

• Los Angeles, California
24 Jun 16
UI applaud the Brits for taking back their country. If the predictions of calamity happen the pro EU should be thrilled because it will prove their point in the long run. But are they scared to be proven wrong?

• United Kingdom
25 Jun 16
The Remain camp are proving to be very sore losers
@JohnRoberts
!

•
26 Jun 16
You've just empowered racist and xenophobes while managing to destroy the economy in the next three years all with one fluent motion. Good on you.

• United Kingdom
27 Jun 16
Racists and xenophobes - if I had a penny for every time someone on the losing side has said this I'd be a rich woman by now. Empower YOURSELF
@Cherganski
- these are exciting times for the UK, I'm sure all the doomsayers will be proved wrong to be honest and personally I'm happy to be given a chance to stand on our own two feet as a nation that doesn't need our Eurocratic babysitters!

•
27 Jun 16
@chrisandmark
Just go out in public and speak a foreign language loudly and see how you are treated after last thursday. You can be sure of whatever you want. No law against wishful thinking but the consequences of the choice made by racist xenophobes and all around uneducated people susceptible to propaganda are upon us already. There has already been a spike in hate crime. And the pound has once again plummeted today after being artificially kept steady for 3 days. This is before any action is even taken

• United Kingdom
27 Jun 16
@Cherganski
See, while I respect your view it seems you (like the majority of the Remainers) are unnecessarily rude to anyone who doesn't share your view of the EU being a utopia. I live in massively multicultural Birmingham and there doesn't seem to have been any reduction in the amount of 'foreign languages' spoken, in fact the majority of my 'foreign' friends have all been in favour of Brexit. The problem is it vastly diminishes any moral high ground the Remainers have when they consistently denigrate the Leave voters - nothing says 'sore loser' like name calling. For the record I am neither a racist not a xenophobe, I'm not uneducated either and am so anti-authority that I'm completely unsusceptible to propaganda - I am, however, completely baffled by the mud slinging that is STILL going on by Remainers at all levels even now they've got to admit they lost the vote by more than a million...


• Bunbury, Australia
5 Jul 16
Your potential leaders are resigning as fast as they can. Trying to lead the country at the moment would be a poisoned chalice. No-one would be able to keep the people together at the moment.

•
24 Jun 16
Yes, I was the same stayed up all night watching it all. I'm glad that we have now voted to leave. Interesting to see how the voting went.

• Summerville, South Carolina
24 Jun 16
It will be interesting watching things unfold.

• Adelaide, Australia
24 Jun 16
Donald Trump has just landed in Scotland

! You guys are gong to wake up to The Republic of Great Britain!

& the Royal Family will resign

The win was in the order of millions of votes. Congratulations!



How are you going to handle all that freedom now?