How will the UK Vote affect the World?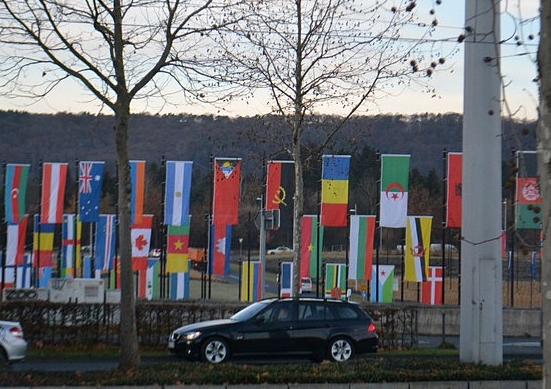 South Africa
June 24, 2016 12:18am CST
It seems the people of the United Kingdom have spoken: the referendum has delivered a majority vote to leave the EU, but what does this mean for the British and what does this actually mean for the rest of the world? I cannot give more information on this as I am just an observer, however I am hoping that one or two or many more of our UK followers writing here, will give us some insight as to What this Vote changes for them and the world! Regardless - I hope its a good outcome!
8 responses

• Svalbard And Jan Mayen
24 Jun 16
UK vote will mainly affect UK, and I am not even sure that UK will remain UK, as Scots and Irish have voted for Europe. Seen from France, there is 2 different opinions : the far right would like to have a referendum to leave Europe, the rest of parties are seeing UK leaving as a new start for Europe : UK was trying to lower standards since they joined and was braking its development. A former socialist prime minister has just said that it was "an unexpected chance for Europe"...

• South Africa
24 Jun 16
well there you have it from another point of view, I look forward to seeing the developments that will be set into place now. Maybe the unexpected chance for Europe is a very good thing too. So it does have a ripple affect on the world, in small waves - How did you case go yesterday?

• Svalbard And Jan Mayen
24 Jun 16
@Inlemay
I know that English do not want of us, continental Europeans, but I am seriously thinking to have a week of vacations in UK this summer : the pound sterling lost 3% vs Euro in a few hours, if it loses 10% it will become an interesting place for holidays



.


• Switzerland
24 Jun 16
For the moment Europe seems "surprised" by the vote. This means that European politicians have not a clear view of things. It's too early to say what this vote will change, unless that some other countries would think that it's better to be alone. Wait and see.


• Manchester, England
24 Jun 16
There has been a great deal of concern expressed in the USA and Asian markets, but this is a reaction to what they view as an unknown situation. Governments are always more comfortable with global status quo and are naturally apprehensive about any major changes that are beyond their control. However, so is no specific reason for the result to have any great impact on those countries beyond creating them a sense of uncertainty.

• United Kingdom
24 Jun 16
It's quite scary now we've left as there just isn't any precedent for it - in the short term I guess Scotland and Northern Ireland (maybe Gibraltar) will seek independence from the UK (fine by me, to be honest). The £££ has taken a bit of a battering on the stock markets but I'm sure that's a knee jerk shock reaction - long term I don't think anyone knows really

• United Kingdom
24 Jun 16
@Inlemay
We should have given Northern Ireland 'back' years ago in my opinion, Scotland tried for independence from the UK last year (or year before maybe) with their own referendum where the Scottish people decided to stay in the UK. It's debatable that they'll have the law on their side to hold a second referendum, although Scotland did vote to stay in the EU in large numbers so maybe they'll get a second go at independence. I'm sure all will work out well for everyone in the end to be honest

• South Africa
24 Jun 16
@chrisandmark
well it has always been very clear when we visit any British people - Do not call the Scottish, English, do not call the Irish, English - do not call the English, Welsh so even though you are the United Kingdom - someways UK is as much distant from each other as the 11 Tribes of South Africa!

•
24 Jun 16
Hi Lany :) What worries me is that this vote seems to have been an anti establishment vote, rather than an anti EU vote. And yet the 'political elite' in this country is horrendously established and this vote will do nothing to change that. In fact, without EU directives and rules the elitism will probably get worse, workers rights will diminish and the rich will get richer. I think the EU will face some hard times ahead, and the Euro could suffer. But hey, I could be wrong and everything will turn out marvelously, for the UK, Europe and the World! I hope so



• Centralia, Missouri
25 Jun 16
so far not good for america!

• Adelaide, Australia
24 Jun 16
To us, the people in the UK have done many brave & daring deeds, sometimes unexpectedly. Today was one of those instances. As Australia is deeply entwined in the City of London Financial Markets (& our PM is Mr Goldman-Sachs himself!), the effect here will be a massive negative financially. Our business sector here contributed huge sums of $$$ (okay... huge for us!) for the REMAIN Campaign. I am well prepared for a massive global currency crash of a scale & depth many times worse than the Great Depression. It's going to be tough for many now, but the example has been set & we will endeavour to keep the ball rolling.