If I can Change something for the Better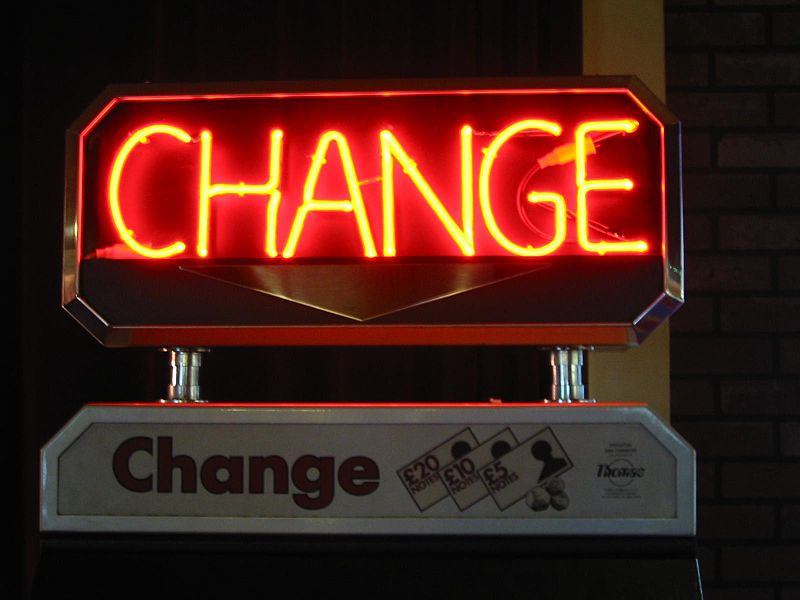 Singapore
June 24, 2016 9:47am CST
Is there anything to be done to make our world better? Something tells me too much of anything is bad and that may apply even to love, compassion, empathy and sympathy. Our place seems to be in a mess but on deeper thought that applies only to us and our habits! Nature is ever benign and birth and death are as usual for billions of years. Though we try to tamper with some that are working well, most are still out of bounds to us. We hardly make a dent on the creative process. We try to be positive but, maybe, we need the opposites also among us who pour cold water at every level and opportunity. All are just news and is up to us to make sense out of them. The issues are of our making. Nature provides basics for free. At most, we value add the ingredients. In the end, we are provided with what we need. And we have to work as idle mind is the devil's workshop. So I rather not tamper with the basics provided, and think of how to be more positive as co-creator rather than a destroyer. Would you like to change something? Image from Wikimedia
8 responses

• India
25 Jun 16
I would like to change the attitude of blaming others, in myself and in others as well. Do what u can, if u don't do anything, don't blame others for not doing anything! For example, we blame the politicians for corruption etc, but how many of us maintain clean ethics in professional circle? We say' u have to be shrewd to survive in this cruel world'; this is nothing but a mean excuse!

• Singapore
25 Jun 16
It is said we get what we deserve and your comments point to that. I feel most are honest but they are also painted with the same brush. I was heading a large company in India and I dealt with all government departments and I faced no issues with regard to corruption. Though many refuse to believe that! Frankly, I had found some going out of the way to help me in India than in other countries. I believe most blame others while refusing to take a hard look at themselves. Some have told me I was lucky but I tell them I worked in such a way that my job was at stake every day. I may add I have worked for over forty years - siva

• India
25 Jun 16
@Shiva49
No, it depends; situation is different at different parts of India. Like the work culture in Bengal is way different from that in Tamilnadu or Andhra. I have heard it from many people.

• Singapore
26 Jun 16
@arundhatiwriter
I cannot generalize, of course. I worked in a state government owned company in Kerala and I left after three years as I did not want to retire in my twenties. Some friends advised me to take leave and return if things didn't work out in the private sector. I said thanks, but no thanks. I returned to that same outfit after forty years and it is like a government department! Another I returned after over thirty years and it is thriving being a private concern. Yes, Kerala is same as West Bengal in terms of work attitude. Many my age went to work in the hostile environment of West Asia and returned as strangers to their own family. They could not get any work at home. Some went to some parts of India where they were not welcomed. I left Kerala too and found people same everywhere but had to work harder to earn my keep. Hard work and sincerity are always appreciated everywhere. Yes, we have to be nimble and do what is necessary than blame others. The world is welcoming of people willing to contribute with the right attitude - siva

• India
25 Jun 16
whatever the change may be but it begins from self

• Hyderabad, India
25 Jun 16
Instead of expecting a change in something better to appreciate that change within. It is something like expecting an object to come towards you. Instead of better we move towards the object when it is unable to move.

• Roseburg, Oregon
25 Jun 16
I try and change somethings and do not worry about what I can not change.

• United Kingdom
24 Jun 16
Oh most definitely I would like to change things. I feel that by changing small things in your life, little acts of kindness that in the grand scheme of things seem minute but to someone else they mean so much more. By one act of kindness or support or guidance we offer hope that it will be passed on and then it may snowball to something bigger than we initially thought it would be. And the annoying thing is, we may never how which act we did caused a great change of positive events, but that's why creating smaller changes may be a better way of helping to change things for the greater good.

• Singapore
25 Jun 16
Thanks for the nice perspective. We should certainly set examples worthy for others to follow. In a way we all do as we come with an inner knowing and treat others like we want to be treated. What I was driving at was we, as a species, should change on our own accord; nature is ever benevolent and other species mind their own business. But we, knowingly, tempt fate by going overboard though only few set this agenda and get others to clean up after them. The basics are in place and it is up to us to get our act together - siva

• Chile
24 Jun 16
I was thinking and writing about this same subject just now. I wondered what I could do to change something, even a little thing, for the better.

• Australia
25 Jun 16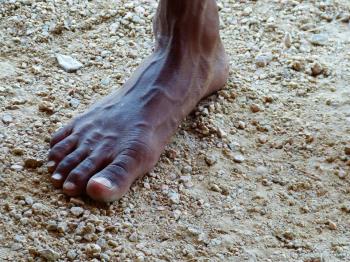 Sometimes I think that too much has changed. If we look at the lives of Australian Aboriginals, and the American Indians, they lived for thousands of years without much ever changing at all. Do we need to change then, or not, especially if it's seemingly not for the better? Some body said that the only constant is change. Was that just a flippant statement, or not? I was laying in bed this morning thinking about the house we live in. I thought to myself that unlike Europe or England, this land was virgin land before my house was built upon it. In millions of years, this was the only house to have been built here, on this plot of land. I live in Australia, and so this is true of a lot of new home owners here. The building of my house on this land changed it, perhaps forever (apart from the probable clearing of the land, from its natural scrub setting, years ago, and change happening from natural happenings such as bush-fires though, of course) But it got me to thinking, what was this land like 1000 years ago, this exact plot of land, what was happening here then? I drifted off into a sort of meditative state, by taking a few deep breathes and going through a progressive relaxation of all of my different body parts. Then I saw some grassland, and a kangaroo jumping past. I saw some scrub and some tea tree like trees. I then smelt something cooking nearby. I turned around and I saw an Aboriginal man with a fire on the ground and he was cooking a small kangaroo on it, fur and all. He looked up at me, and pointed to himself, "gagakul" he said, then he beckoned me over to him and pulling the now ready meat out from the fire, he removed the skin, and pulled off a chunk of cooked meat, and poked it onto the end of a stick and gave it to me to try. It was delicious. I then woke up, as I had drifted into a dream, I think. I knew somewhere within me that "gagakul" was his name. Was this just a good story perhaps based on some factual archetypes embedded within my mind, perhaps put together in this way to get something more deeply real across to me? This is showing me that I can connect to the same land as the aboriginals did in that same way, as the land is always there underneath it all, whether there is a house built upon it, or not. Nothing much can change the basics provided then, as long as we allow them to pretty much remain as they are, and if we do not destroy the Earth too much more with our mining, our blasting, our polluting of it, and our constant burying of our rubbish.

• Australia
25 Jun 16
In other words, I would like to change things back to the way they once were!!

• Singapore
25 Jun 16
Thanks Steve for your input and thought, appreciated. We need to reflect all the time and understand the fall-out of our actions. We take much for granted and live our lives with nary a thought for other fellow travelers; sort of as the chosen ones. I live in a multi-storey/high rise. Decades ago the place was more of a jungle where trees abounded. Hundreds of years ago it would have had wild animals roaming around. I heard Malaysia had elephants everywhere till man slowly encroached on their habitat Then they got used to easy pickings of what humans grew for their consumption. Soon man/animal conflicts arose and elephants were killed off. I used to think of how our present habitat would have been thousands of years ago. That led me to think aloud about getting a fleeting glimpse of life down the ages from the past and even into the future. Given a choice I go back in time to assess what really happened during the crucial years that shaped our beliefs. My point here was we all live our lives, and set good example while a few just "blow it". They leave a negative influence putting a bad taste in the mouth of everyone. I feel all are needed to make us grow and realize our potential. Again the Bard comes in - we are mere players on the stage to play our part and depart - siva

• Singapore
25 Jun 16
@innertalks
Yes, by respecting the basics of nature. We should live with a holistic take than caring two hoots for others. We should plant trees knowing we will not live under their shade - they are for others - siva