Definition of 'soft'.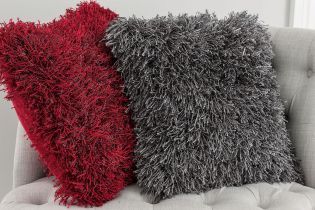 June 25, 2016 11:48am CST
You know that feeling when you touch something and 'explode inside' because it's just too good to let go? I know they sell cushions with long and puffed strings (how are they made exactly) that will suck your fingers in once you caress them. What a pleasant feeling. That's my definition of 'soft'. Can you think of anything better?
7 responses

• United States
25 Jun 16
yes,hard is better.Soft is not.You get more support from hard pillows Did I say something wrong



•
25 Jun 16
Hmm I see :D Now I thought about the back. You have to sleep on hard surfaces to keep your back healthy, right? But it's still nice to relax and forget about your troubles once in a while. I believe the best way to settle this is getting two pillows - one EXTRA hard (one that could withstand the weight of a lorry) for ultimate support and a fluffy one so you have a place where you can put all that POWER and rage you got from the hard one. Looks like a good deal to me. Don't forget emotional balance :)



• Philippines
26 Jun 16
That cushion would be so nice to cuddle. It is so soft.

•
25 Jun 16
The cushions look great and I for one absolutely love the fluffy stuffs!

• Garden Grove, California
25 Jun 16
Yes ylolod rubber pillow thats soft to me