The Dog Festival of China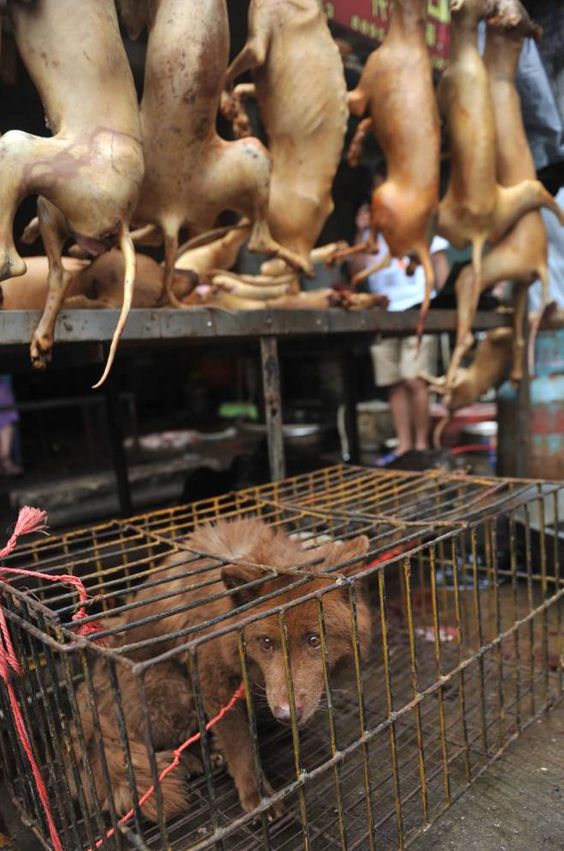 Hyderabad, India
June 26, 2016 12:24am CST
Eating a dog is an age old tradition in China. and each year about 20 million dogs is killed on this festival just for consumption. Each year in Yulin this festival is celebrated with great pomp and show. This year there has been a severe protest against the killings of these dogs by the Animal lovers. A big signature Campaign has been launched collected about 11million signature in favor of their protest by the Animal Lovers. Even then there are many millions of dogs are being kept ready to be eaten killing them by way of beating and burning. They believe that the meat of a dog obtained by torturing it to death tastes more. The entire protests and signatures campaigns appear to be a great hypocrisy in China and the people are crazy eating Dogs in the name of tradition.
5 responses

• Philippines
26 Jun 16
The eating of dog meat is practiced as well here in the Philippines. People have gone against it and at the forefront are activists, pet owners, and PETA. There is even a law against it but people still do it and dog meat is openly sold in markets.

• Hyderabad, India
26 Jun 16
Yes. There should be a law like 'Beef Ban' in India. Mr. Modi is the only P.M who can set the things right.

• Philippines
26 Jun 16
But eating dog was never a tradition nor belief in the Philippines, it is never a delicacy or menu, this is just puritan or finger food in drinking session.

• Philippines
26 Jun 16
@ilocosboy
the Malays introduced the practice of eating dog meat in the Philippines. The Igorots also offered dog meat as sacrifices in their rituals before going to war. They believe that offering dogs to the spirits will ensure their victory in battle. In the same vein, if the Igorot tribe suffer a defeat in battle or are plagued with sickness, they offer dog meat to appease the spirits.

• Philippines
26 Jun 16
Some tradition should not be keep and inherited. Too bad for this tradition are being kept and millions of people are enjoying the meat.

• Hyderabad, India
26 Jun 16
We can not find fault with other's beliefs and traditions.

• Philippines
26 Jun 16
@shivamani10
yes but we can always change for the right and decent.

• Calgary, Alberta
26 Jun 16
I understand it is part of their culture but all animals killed for food should be treated humanely.

• Hyderabad, India
26 Jun 16
yes. Then we should practice Buddhism and Ahimsa of Gandhiji. If everybody becomes a saint who will marry whom?


• United States
26 Jun 16
Well, here meat from a variety of animals is eaten, and the animals endure torture during the slaughtering process, so those who eat the meat of of any animal are promoting the torture and are not different from those who eat dog or cat. As a vegetarian, eating tortured animal does not set well with me, so will always refrain from eating meat.