Good night, myLotters ! 6-25-16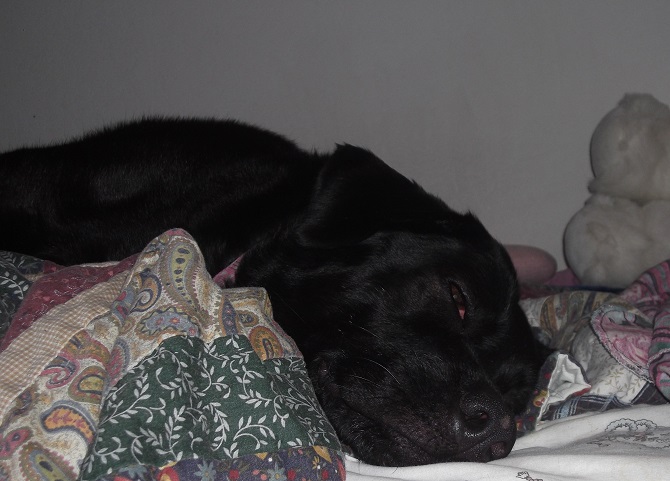 Petaluma, California
June 26, 2016 12:37am CST
Time for me to get to bed--after, of course, I get my dog off of it. Tomorrow is Sonday, which means church in the morning and coming home to walk Angel and take it easy. The upcoming week will be full of more cleaning in the house and yard work to get ready for the company that is coming. I am feeling kind of worn, I guess partially from all of the work I got done in the backyard (which I really wasn't expecting to do--at least, not as much--but I'm glad I did it). So, I will "see" you all when it is Sonday here in California, and I hope that your night/morning/etc. is a good one !
4 responses


• Petaluma, California
26 Jun 16
Thank you, MGhaud! I hope that you have had a good Sunday, too !

• Philippines
26 Jun 16
Hi Xstitcher! Sounds like you had a very productive day. That's great! I spent 10 hours of my Saturday on the road going to Iloilo and going back home. Today and Sunday and we were in church this morning for a friend's son's baptism. After lunch, we are just resting - lying and watching TV. Now, I checked if I have orders for clients - articles that I need to write and I saw that I have 12 orders. That's why I thank God for these blessings. Good night! Hope you get enough rest for tomorrow. P.S. Your dog is so cute!

• Petaluma, California
26 Jun 16
We're probably in different businesses, but what sort of orderes do you take? Thank you--my dog Angel is a big spoiled girl !