Let's Stand Together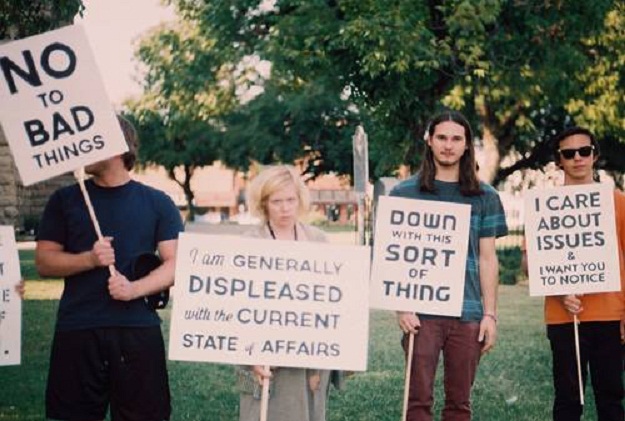 United States
June 26, 2016 9:31pm CST
I am outraged. Just don't ask me why. Things are bad. The country is bad. People are bad. My cooking is bad... Because everything is bad, we must come together and make our voices heard. We must take up arms against the badness. So to all who have thin skin and just can't take the teasing anymore...take up your sign! To all who despair about, well, whatever cause concerns you...prepare to make some noise! We can all make the world a better place. We can change everything! Well, just as soon as we figure out what we're actually protesting...
6 responses

• United States
27 Jun 16
Finally! Someone brave enough to stand up for all this stuff and whatever.



• Philippines
27 Jun 16
Had a good laugh at this discussions of yours!

Seriously, why so serious?


• Philippines
27 Jun 16
@Genipher
laugh out loud for the detriment of humor!!!


• Northampton, England
27 Jun 16
I love that placard "I am generally displeased with the state of affairs". I need one of those.

• United States
27 Jun 16
Check with Princess. She will know. She is protesting tonight herself.