Is it possible ?.........what do you think?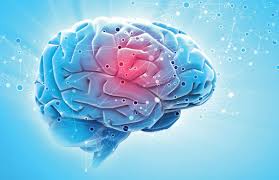 Hyderabad, India
June 27, 2016 5:03am CST
Is it possible for a man to store energy in the cells of his body, like capacitors as we come acorss in " Electricity Supply" and use it as per his needs and requirements? Is it possible for a man to see the objects at various locations by transmitting his brain waves from the Brain Station analogous to a satellite station.?
10 responses

• Hyderabad, India
27 Jun 16
question of Gender Equality here also?

• Uzbekistan
27 Jun 16
@shivamani10
Why 'here also'? Gender equality in all spheres of life!

• Hyderabad, India
27 Jun 16
@MALUSE
: Already there is a movement going on in India. Unfortunately , it is more prevalent in U.S. In India the recent move is for their rights to move them inside the sanctum Sanctorum of the Temples of SHANI SHINGANAPUR , SABARIMALA etc., When I asked them why to leave Haji Dargah and other Muslim Mosques. They included them in their list. They made a high drama with their photos while breaking the 400 or 500 years old Hindu Tradition. But, when they tried to enter inside the Haji Dargah, they were not allowed inside to pray and were objected by Muslim Mullahs. When the situation led to serious argument the agitators were beaten black and blue and were thrown out of the premises of the Mosque..Have you seen this on T.V?


• Cagayan De Oro, Philippines
27 Jun 16
Our body is composed of cells that energize us, humans are also gifted with the extra sensory perception, yet failed to utilize it that is why we cannot see the other end of our brain only the actual easy to perceive.

• Hyderabad, India
27 Jun 16
But, in ancient times people trained their minds to achieve it. Even in some places, there are some people irrespective of their religion, who can tell and see certain things. Though they are not so effective and mysterious as asked by me, they can talk just with a Neem stick. No phone or cell ;phone. I do not know whether such people are there still in Phillippines.

• United States
27 Jun 16
Okay,you got me on this.No help from me.But someone here should know

•
27 Jun 16
Are you asking for a joke.

• Hyderabad, India
27 Jun 16
No. I am serious. If you think that may perhaps be possible you are most welcome.

• United States
28 Jun 16
Who knows? That would be really cool, though!

• Ciudad De Mexico, Mexico
27 Jun 16
Yes, one only needs to provide good chips and other transistors in the form of high quality food.

• Philippines
27 Jun 16
Wow, we are in deep subject now, I don't know, maybe some people who have telekinetic energy can do the last one you have said.

• Hyderabad, India
27 Jun 16
Yes. You got it. Have you come across such people ever? This is my point.

• Philippines
27 Jun 16
@shivamani10
I watched some in the TV and internet but not in person, but with regards with other power, I think I know a few..

• Holiday, Florida
28 Jun 16
maybe not yet but we are all getting there I think. we do store some energy for ourselves within I believe though

• Hyderabad, India
28 Jun 16
yes. you are right. But, in Russia and Germany the experiments are going on.