A Seventh Inning Stretch? At a Concert?!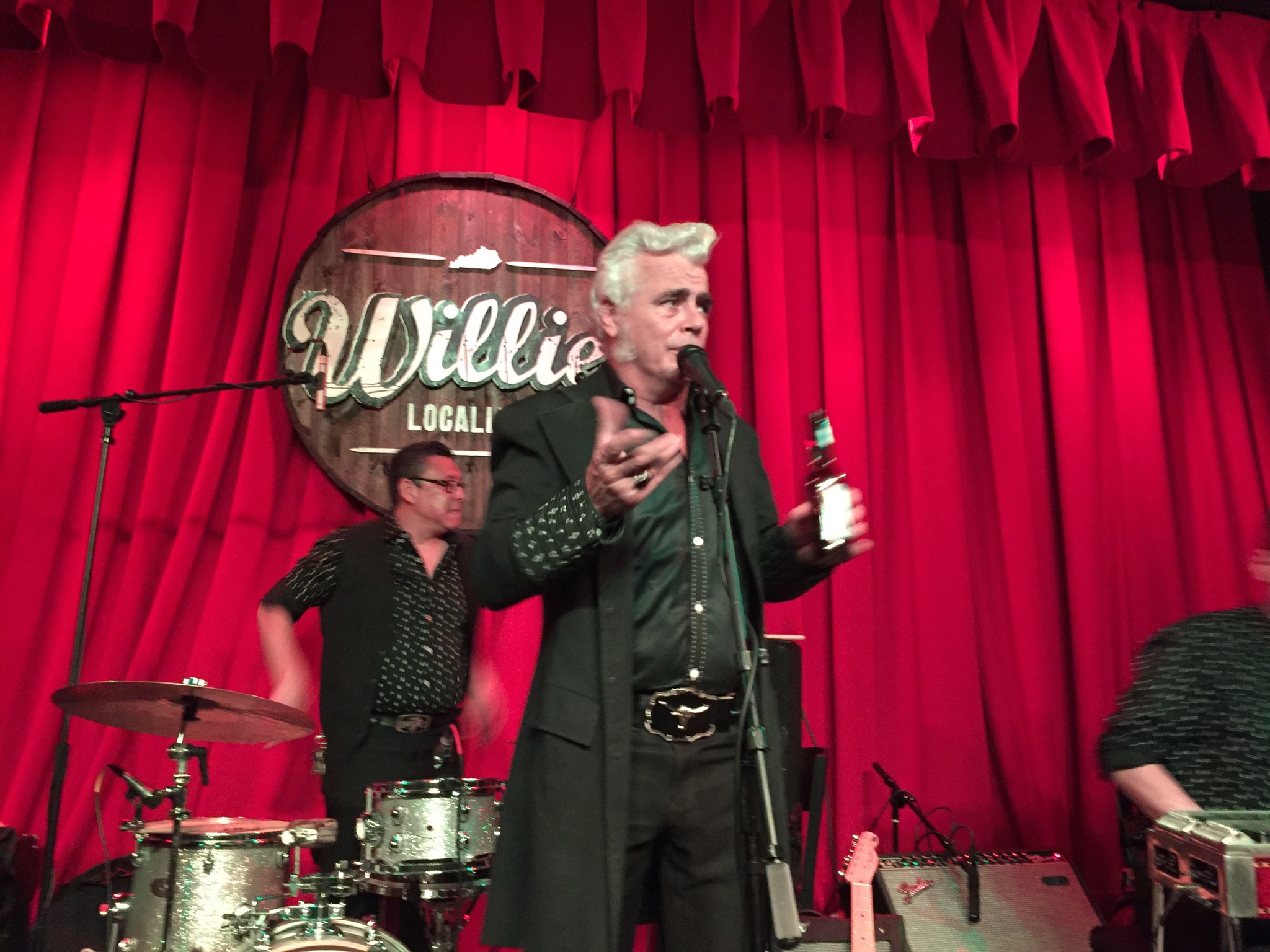 United States
June 27, 2016 8:25pm CST
I've said this frequently -- I go see Dale Watson so many times because he
never
does the same show twice. That's due to the fact that he doesn't use a set list, but goes instead by requests. Case in point: last night's show, my 27th of the year (and my 29th time seeing Dale), featured something you never see at a concert. We had a seventh-inning stretch. Long about 10:30, after Dale and the Lone Stars had been playing for an hour and a half, Watson said, "Y'all have been to baseball games, right? They have a seventh-inning stretch there. Well, y'all have been sitting for a while, so let's all stand up and stretch." Our seventh-inning stretch song was
not
"Take Me Out to the Ball Game." It was "Ring of Fire." Oh, was Dale cooking last night. It was one of my all-time favorite shows of seeing him (and yes, they
do
stand out, even when you see a lot of concerts or one person several times). He did
two
of my favorites, including one I didn't even have to ask for because someone else requested it. Two friends of mine, from Chicago (we met at my first concert of 2016, the Hoyle Brothers, where he and I danced to the Hoyles' cover of Watson's "I Lie When I Drink"), were at the show and they requested "Honky Tonkers Don't Cry." Someone else requested "Cowboy Lloyd Cross," which is the first time I've ever seen him do that gem. Unlike the previous evening, Dale received gifts of shots of tequila from the audience. His standard reply to the shots is, "I don't drink normally" (and you can interpret that any way you'd like!

) as he passes them around to the band members. About two and a half hours after he started, the enthusiastic and packed Willie's crowd said farewell to Watson -- most personally, as he jumped off the stage and into the audience to shake hands, sign autographs, and pose for pictures. This is the second time I've seen him at Willie's, and the first time at the "new and improved" Willie's. The menu is still the same great food, but the new venue is larger and much better than the old one. I can't wait to see more shows there (I saw three at the old one), and hopefully that'll include Dale's return soon.
Dale Watson & His Lone Stars
Willie's Locally Known, Lexington, KY June 26, 2016
1 response

• Denver, Colorado
28 Jun 16
Good show, then? Sounds like it. At least he didn't play "Mountain Music" as part of the 7th inning stretch like the Colorado Rockies have always done.

• United States
28 Jun 16
Man, what sorry choices you have...."Mountain Music" or "Rocky Mountain High" by John Denver. Why not Joe Walsh's "Rocky Mountain Way" instead? At least it's a great song! (And you
can
say "couldn't get much higher" legally in Colorado now!

)

• Denver, Colorado
28 Jun 16
@FourWalls
- I agree. I'd bet market research had something to do with it, "Mountain Music" declared a more "family-friendly" song.