Shark week! some of the shows to watch Tuesday June 28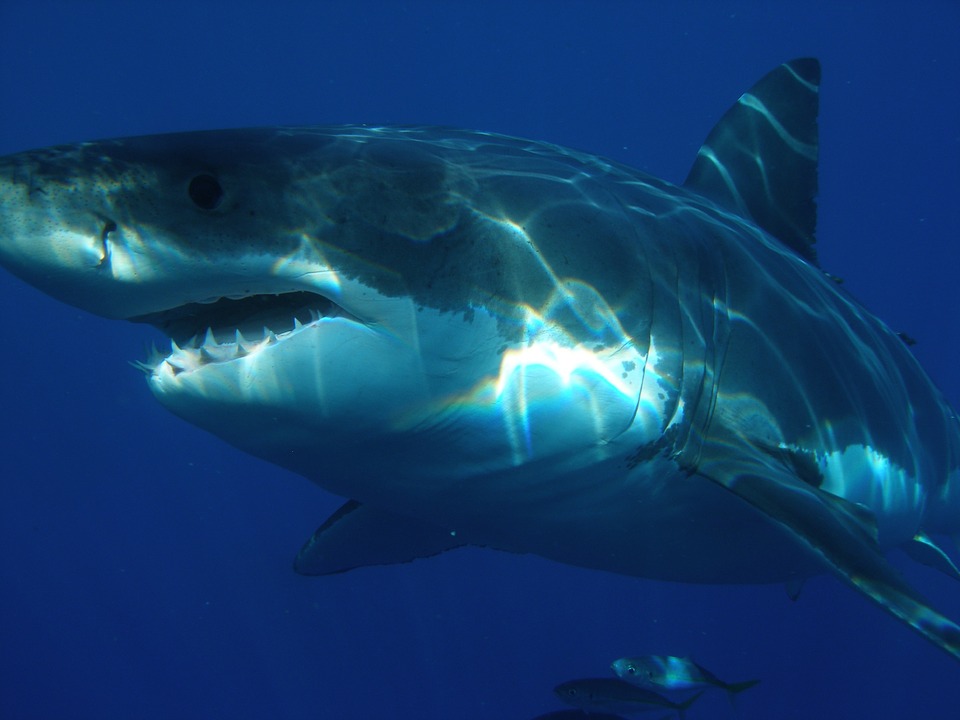 Pittsburgh, Pennsylvania
June 28, 2016 5:45pm CST
Every year since the year 1988, starting with the show "Caged in Fear" has been an annual tradition for a week for the Discovery Channel called "Shark Week." that is still taking place today. This week starting Starting Sunday, June 26, 2016, is the year's beginning of this year's event. Tonight, Tuesday, June 28, 2016, i have the lineup and what the shows are about and their times. Starting at 8-9 pm EDT there is a what seems, at least, to me, what will be an edge of your seat documentary that might make you think twice about that beach vacation watch the following show: Jaws of the Great: SHarkopedia edition On this show, Marine biologists are trying to find one of the biggest big white sharks that have ever been discovered, so they go to the island of Guadeloupe. From 9-10 pm EDT, there, is the perfect show that if you aren't getting ready for nightmares then stay up and watch the show, and you will get nightmares.; The name and description of the show are in the next paragraph. Wrath of a Great White Serial Killer In this show which takes place in the United States Pacific Northwest area watching Ralph Collier and Brandon McMillan. The show is about them trying to discover their questions about the great white shark such how did they get in the Pacific Northwest's cold waters and where they were before they came to this area. The next show makes me think of the basketball player Michael Jordan and how he designed Air Jordan sneakers and an athletic line of clothing that was first sold in 1985 by the Nike company. Or the making of the movie "Air Bud" and its August 1, 1997, release. But it is about naturally about sharks as it is Shark Week. In this documentary, the lady who plays Cersei Lannister on the popular show "Game of Thrones". Lena Heady tells the story as the narrator. She narrates about a group of four people. These people are Neil Hammerschlag, a shark biologist. And also Chris Fallows, who is a photographer who focuses on sharks for his career choice and Jeff Kurr, who is the shark expert of the group. This isn't a good show to watch in the dark as in this show these people who have spent their career focusing on sharks in their various ways go in the dark looking for sharks. The purpose of the darkness is that they want to ask the pressing question how in the world do the sharks hunt for their prey while it is dark? Are you going to watch one of these shows or any show during Shark Week? Picture Courtesy of Pixabay
9 responses

• United States
28 Jun 16
Well, if they do not kill a shark, I will take a look!


• Pittsburgh, Pennsylvania
28 Jun 16
@Cornin5
I hope they don't kill a shark, don't know if i should watch them now. I think it should be benign, but now i am not taking a chance. I will watch a comedy on Television. I am boycotting the radio station that i listen to because i just heard they were going to have a person on tonight 8-11m show that is promoting a rodeo. NO way will i watch or listen to anything to do with a rodeo. Cruelty to animals. I have a lot to do anyway this evening so that i can go without the radio The rest of my lifetime i will not listen to that station. It is the only one i listen to so hello tv glad we upgraded the cable.

• Pittsburgh, Pennsylvania
29 Jun 16
@Corbin5
I never thought to do research. I will do some research, too. I hate when people use anImals for entertainment purposes. Love you, too good friend!

• United States
29 Jun 16
I love sharks and shark week! But not as much as I love sharks fruit snacks!

• Pittsburgh, Pennsylvania
29 Jun 16
@eddiehands
I would lik too watch it but i am busy in my room and my hamster is in here and i have to give us talk radio and all news channels i think i upset my hamster Marty becasue he was practically howling for a hamster from inside his little home in his cage. I am going to put something funny on the Television so as not to upset my baby. I am really upset but that s what a person does for their fur babies. He gets an extra treat tomorrow when i go grocery shopping and to get him food. I wish i could see at least one show

• Pittsburgh, Pennsylvania
29 Jun 16
@eddiehands
What are sharks fruits snacks? What form do they take gummy or hard? I know i have fruit vitamins that are gummy. That is my favorite fruit way to start off the day!

• Philippines
28 Jun 16
Seems you enjoy watching Shark week shows. If I have enough time I can watch the show but right now I'm busy with house chores.

• Pittsburgh, Pennsylvania
28 Jun 16
@macarrosel
I just have a pot left to do from dinner then put away towels. I am also working on organizing and cleaning my entire house. I am doing that slowly while i am doing other things. I hope you can get done fast enough with your house chores. I am going to leave my lot for awhile in a little while and work on some online classes, then get some recipes and make a food shopping list for tomorrow.

• Los Angeles, California
29 Jun 16
Merely a warmup to Sharknado 4!

• Greencastle, Indiana
29 Jun 16
I'm watching the channel one after another it's pretty INTERESTING

• Pittsburgh, Pennsylvania
29 Jun 16
@Sugartoes
I agree, I am not watching it because of a hamster crisis but i think anybody who goes into the water to look for them is interesting

• Greencastle, Indiana
29 Jun 16
@Marty1
HAMSTER crisis's what's up with that as I use to raise them your right it is very interesting to watch how people take their lives in their hands to be in the water with them THRILLING

• Pittsburgh, Pennsylvania
29 Jun 16
@sugartoes
He was moaning to from inside his little house in his cage where he goes to sleep. I worry he might have had a nightmare. He is getting an extra package of seed sticks Wednesday as he needs to be comforted. He would not come out of the house.


• Bunbury, Australia
29 Jun 16
These sound great shows. Glad you're enjoying them.

• Pittsburgh, Pennsylvania
29 Jun 16
@judyev
I hear thunder in the air far away, and it is very breezy. So, i think a thunderstorm is coming thus i am listening to the radio instead of watching TV tonight. I have all week to watch.I don't feel like watching TV tonight i watched it this afternoon for a while a comedy, so I had my TV fill for today. If i am up at 11 pm i will put on FOX news for a show i sometimes watch on there

• Roseburg, Oregon
29 Jun 16
My husband was watching a show about sharks today.

• Pittsburgh, Pennsylvania
29 Jun 16
@jstory07
Was it a part of the shark week or another channel? Did he learn anything new from it?

• Perth, Australia
8 Aug 16
I didn't even know about Shark Week lol and I would have missed it all anyway. :( Would have been really interesting.

• Pittsburgh, Pennsylvania
9 Aug 16
@vivaladani13
don't worry there is a shark week on that channel every year! You could try to catch it next summer!

• Laguna Woods, California
2 Jul 16
Living in California, we have watched some of the Shark Week shows in the past. We also have enjoyed the humorous "Sharknado" movies! LOL

• Pittsburgh, Pennsylvania
2 Jul 16
@deborahdiane
if I lived near an ocean beach I would probably not watch shark week did not get a chance to watch any of it. But I would not go in the ocean when I went to the beach in Ocean City because I watched shark week lol but I have heard about sharknado movies what is the storyline?