Do we really need Fairness cream?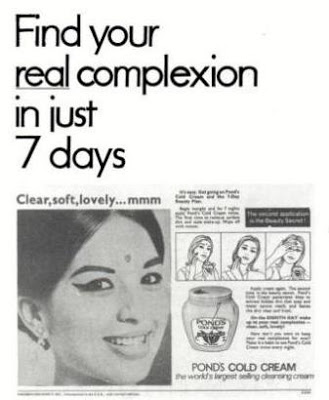 Shillong, India
June 28, 2016 9:06pm CST
In our society becoming fair is very concern for no reason, "being fair means confident" this is how our advertisement endorse the product. Do anyone has done research behind the manufacturer. What are the ingredients are actually being used are they being monitored. Whether it is Indian, other Asian countries they really promote to become fair. Is being a fair you really get job and everybody really appreciate you for anything? Sometimes I really feel funny and false endorsement. Why the cosmetic products are focused on becoming fairness why they give false promise, this endorsement really blind fold the young generations especially teenage and early 20s of boys and girls. Why they never focus on improving the products on healthy skin. Every man & woman when they cross mid 20s, I guess most of them start looking for natural or herbal product and not the endorsed products. Some of the fairness cream are even endorsed with metre wow!! I guess if its really happen then its works but temporary. Besides applying this product every person have problems like pimples, freckles, etc which is related to our diet and health. For curing this we need to opt for home remedials and approch doctors only not cosmetic products because it does not suit anyone and really even work. If a person is having medium complexion or brown or black complexion the cosmetic product should endorse how to keep our skin healthy not how would you became fair by applying the particular cream within particular days Alright, let me agree the fairness cream work on your face and change your look what about your hands, legs and other parts of your body ? Is our society judge you with your looks (face) only. Off course they will not screen you but some people will really screen your looks
5 responses

• Philippines
29 Jun 16
for me i don't need a cream to make my complesion to be white.it does'nt matter what is your color as long as you are a good person and you are not steping others, why not just be you is beautifull

• Hyderabad, India
29 Jun 16
Fairness in what..? To the Face, Body, or Heart. If one is fair in heart everything will be fair. The vibrations will reflect your whole attitude. The looks will change, the wrinkles will disappear and the circulation of blood improves the color of lips ...what not...everything will change drastically..

• Shillong, India
29 Jun 16
Thats what I am talking about here. Do we really need fairness cream just to make our face whiter ?

• United States
29 Jun 16
Do you personally know anyone who this went wrong with. Maybe the stuff they sell in your area is bad. What is used here is working wonders for people. I mean you should see how nice they look after working the stuff in. Maybe it would be good to buy fom here if someone is traveling here for vacation.

• Shillong, India
29 Jun 16
Here there are many products which actually not work. There are very few only

• India
29 Jun 16
I agree. Too much emphasis given on fairness in our society.

• Shillong, India
29 Jun 16
Even for marriage also, woman should be fairer than man.

• United Kingdom
17 Jan 17
That is very sad, that people go so far to change the colour of their skin! I have one Indian parent and one Irish parent so my complexion is somewhere in the middle, I used to get bullied a lot in school for being darker than others, it took me years to get confidence in my own skin colour.