Escape!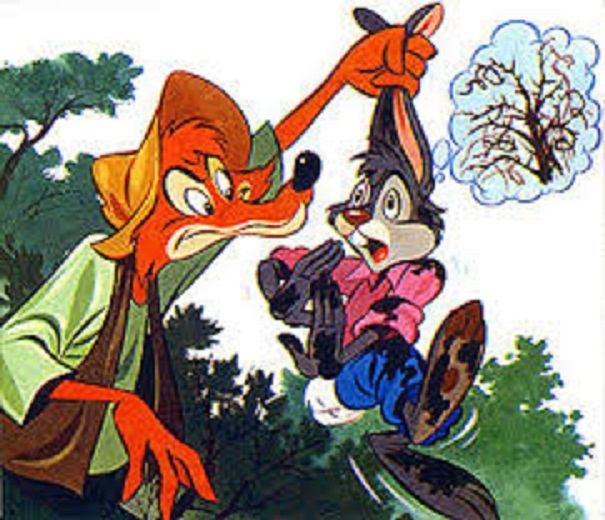 United States
June 29, 2016 2:24pm CST
"Drown me! Roast me! Hang me! Do whatever you please," said Brer Rabbit. "Only please, Brer Fox, please don't throw me into the briar patch." It's true! Rabbits do love the briars! Today one of the kids "accidentally" let Ninja loose in the backyard. Of course, she immediately booked it to the overgrowth of blackberries along our fence and hid amongst the thorns. Yay. Thankfully, she's a meek little thing and I was able to maneuver around the pokies and pull the bunny out to safety. Well, almost. Apparently she pricked her tiny, cute paw on a thorn before I rescued her. I had to put pressure on the spot for a few minutes...which she absolutely hated...before returning her to her cage. Ah, another day, another adventure! What mishaps have you gone through today...or are you holding out for some drama later this afternoon?
4 responses

• United States
2 Jul 16
No drama, please! Don't want any. Thankfully don't have any. Biggest dilemma is what to make for dinner! lol (and thank goodness you rescued her before any more damage could have befallen her!)

• New Delhi, India
29 Jun 16
Nothing, just finished my college report.

• India
2 Jul 16
A sedate life compared to yours:) was that Marsh mellow or Ninja in the pic ? loved the cartoon pic.thanks.

•
29 Jun 16
Cute, you got a bunny. I wanted them too as a child but my mother told me they were to delicate and i'd end up with them being some cat food. I've never seen a real bunny to date. :(

• United States
30 Jun 16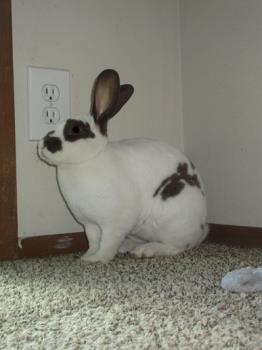 Aww, that's too bad. They're fun little creatures. The one in this discussion, Ninja, isn't our bunny. We're just pet-sitting until her owners can take her back. But we DO have our own bunny. His name is Marshmallow Cookie. And he's a pretty hefty fellow! Now the bunny we're watching is more delicate. But she's a smaller breed.