4th of July : Celebrating Independence Day and the Birth of a Nation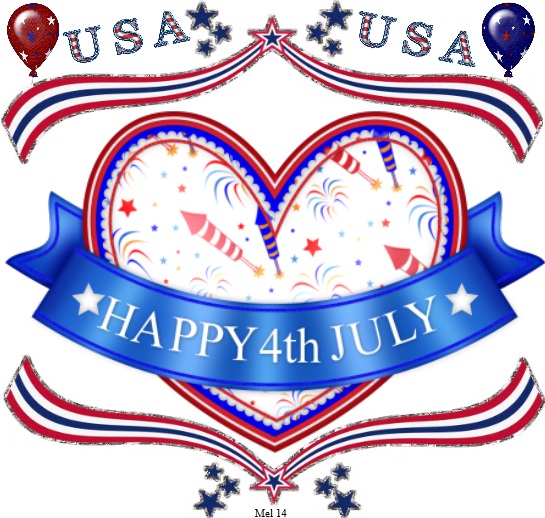 Austin, Texas
June 30, 2016 10:02am CST
In a few more days, the citizens of the United States of America will be celebrating
Independence Day, the 4th of July
. There will be parades, concerts, backyard barbecue cookouts, fun at the beach or the pool, tributes to our men and women who served or serve in the military, and more! The day usually always ends with a spectacular display of fireworks in the night sky! On this day more than any other day of the year most of US are happy to say or to sing:
"I'm proud to be an American".
Did some quick research and found out that a lot of countries celebrate the gaining of their independence during the month of July. As this is a global community, I am wondering how some of you celebrate the birth of your nation, whether or not it's declared as an Independence Day. Please share some of patriotic fervor about your homeland.
- When, what and how do you celebrate your citizenship?
* To my fellow Americans: Have a happy and a safe 4th of July!! *

Image credit: glitter-graphics.com

Find out more about the history of July 4th, including videos, interesting articles, pictures, historical features and more. Get all the facts on HISTORY.com
8 responses

• Philippines
30 Jun 16
July 4th used to be Philippine independence day too, it was the time when the U.S. Flag was lowered and the Philippine flag was raised, 1946 to be exact. They changed it to June 12, in 1962 because that was the date we declared independence from Spain in 1892. We now celebrate July 4th as Philippine -American friendship day, so happy friendship day and independence to our American friends



• Austin, Texas
30 Jun 16
WHOA! Thanks for the information. Friendship Day? I like that!


• Los Angeles, California
30 Jun 16
It is the day to watch Yankee Doodle Dandy with James Cagney.

• Austin, Texas
30 Jun 16
Yes! Somebody who still remembers James Cagney!!


• Canada
30 Jun 16
Canada Day is July 1st. I'm working that day. Kind of celebrating be getting a little extra needed cash in my pocket.

• Canada
30 Jun 16
@cmoneyspinner
Thank you. Happy Independence Day and I'm not referring to the movie in theaters.

• Austin, Texas
30 Jun 16
@koopharper
- Thanks. Yes. There is a new movie coming out. Hope the sequel is better than the first Independence Day movie with Will Smith. I thought it was silly.


• Oklahoma City, Oklahoma
25 Sep 17
I celebrate my freedom every day, with everything I do.

• Austin, Texas
25 Sep 17
You'll get no argument from me on that. I agree. Me too!

• Moses Lake, Washington
30 Jun 16
We stay home and watch the old movie musical 1776. Probably have an inside the house picnic since I imagine it will be hot outside. Happy Fourth to you! For sure no fireworks at my house due to our fur persons and the possibility of causing a fire- very dry outside.

• Austin, Texas
30 Jun 16
Oh yeah! I remember that musical!

We peek outside our window and look at the fireworks other people set off!!


• United States
30 Jun 16
A very good Idea there.Most people do not know the History of July 4th. For me is dedication to my brothers and sisters that fought in the war and keep us freen. I do not know the whole history but the independent Day. For us will be Parades,fireworks,cook out and a shout out. Happy Birthday America.We love you and t hank you Veterans for keep our country safe and sound

• Philippines
30 Jun 16
I am not an American. So I think I won't answer this. Hahaha. Enjoy your celebration.

• Singapore
2 Jul 16
Nice and educational, thanks. I live in Singapore - Independence Day on Aug 9 India - August 15 I lived in Indonesia for years - August 17. They are celebrated with fervor and vigor and I hope they would never forget the struggles of their forefathers and remember with gratitude for the freedom that they seem to take for granted - siva