100 Foodie Days. #Day 6-Bruschetta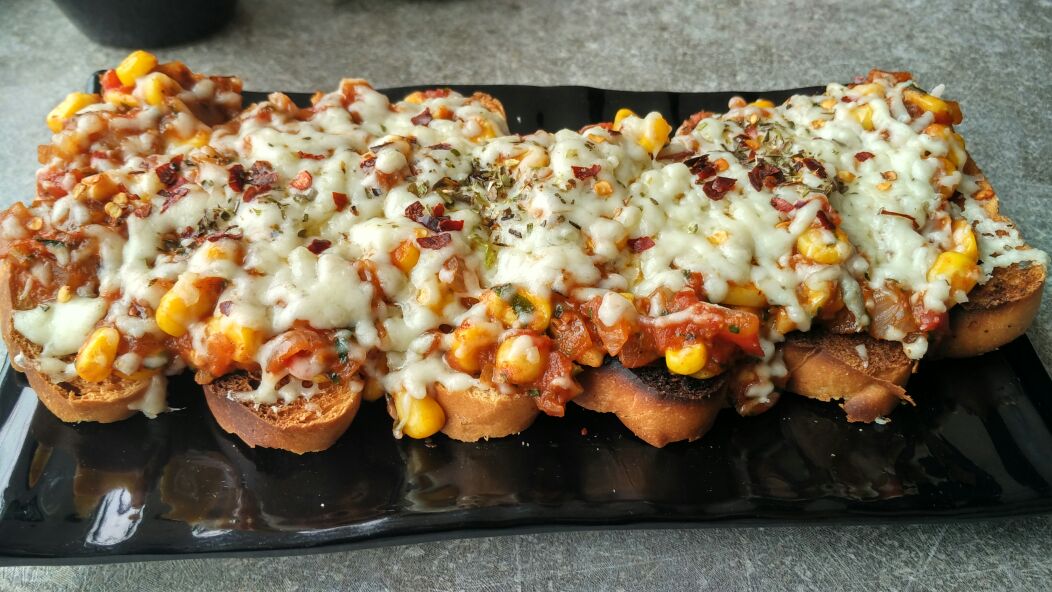 Raipur, India
July 1, 2016 12:29pm CST
Currently my best friend is in town! And she is a big time foodie just like me. So we went for a brunch a couple of days back at one of my favourite restraunt.But since she is a vegetarian that was a big bummer for me,so I was kinda little less excited about it. But when this beauty arrived I was pleasently suprised by it. The taste was clean and basic. Simple ingredients just a toast topped with herbs infused tomato sauce,corn and cheese. That's it. But it's taste was OMG! heavenly. As it is evident from the picture it was loaded with toppings so it seemed more like an open sandwich and less like Bruschetta.I was honestly full by eating these alone. So have you had Bruschetta before? What toppings do you like the best?
4 responses

• United States
15 Jul 16
I have had bruschetta chips before. Really interesting taste.

• Raipur, India
15 Jul 16
Woah! Heard of it for the first time. Wonder how it will be like.

•
1 Jul 16
I have to say I have not had Brucshetta before but have always been curious about it and have always wanted to try it maybe one of the days,lol. That's looks delecious.