We Should Keep Going When Others Want to Create a Hault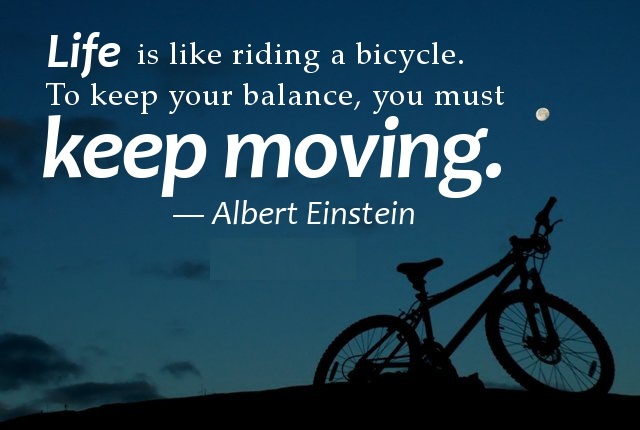 United States
July 2, 2016 5:25pm CST
When we're purposed to do something or are on assignment. People will come up against others. For those who don't understand the "purpose" they'll become filled with misunderstanding and without understanding is ignorance. If we're unwilling to understand then it's best that we allow others to proceed with what they've been blessed with. Everyone has talent but some may not utilize their talent. Don't allow anyone to create a damper on your vision and dreams. Of course there will always be someone who aren't pleased with growth. It could have something to do with fear or feeling inadequate. Whatever the reasons are. One should keep going and feel good about what's been given. No one can stop anyone who is so determined and believe that they're capable of fulfilling their purpose.
6 responses

• United States
3 Jul 16
Yes, it can be challenging to have a vision or aspiration that the people around don't understand. This is when faith and persistence are most important.

• Green Bay, Wisconsin
3 Jul 16
I've allowed people to put up hurdles to my purpose most of my life. I finally got past those hurdles and wouldn't allow anyone to talk me out of what God purposed for me when I finally published my first novel.

• Summerville, South Carolina
3 Jul 16
Working on a group project is never easy. There is always at least a few naysayers in the group. Individual goals and dreams, all we can do is keep going forward. So many of my family thought I was crazy when I started writing. It took time but I have four published novels now. I don't plan on stopping any time soon.

• Banks, Oregon
2 Jul 16
Yes, what ever happens pick yourself up smile and, live life to the fullest.

•
2 Jul 16
I has taken me a very long time to understand this and yes I completely agree. Just because someone might not understand our dream or doesn't agree with us does not mean we stop. Im always telling my children you may not be able to control a situation or the way people think or behave but you can control the way you respond to it.

• Banks, Oregon
2 Jul 16
Yes, what ever happens pick yourself up smile and, live life to the fullest.