Receipt Hog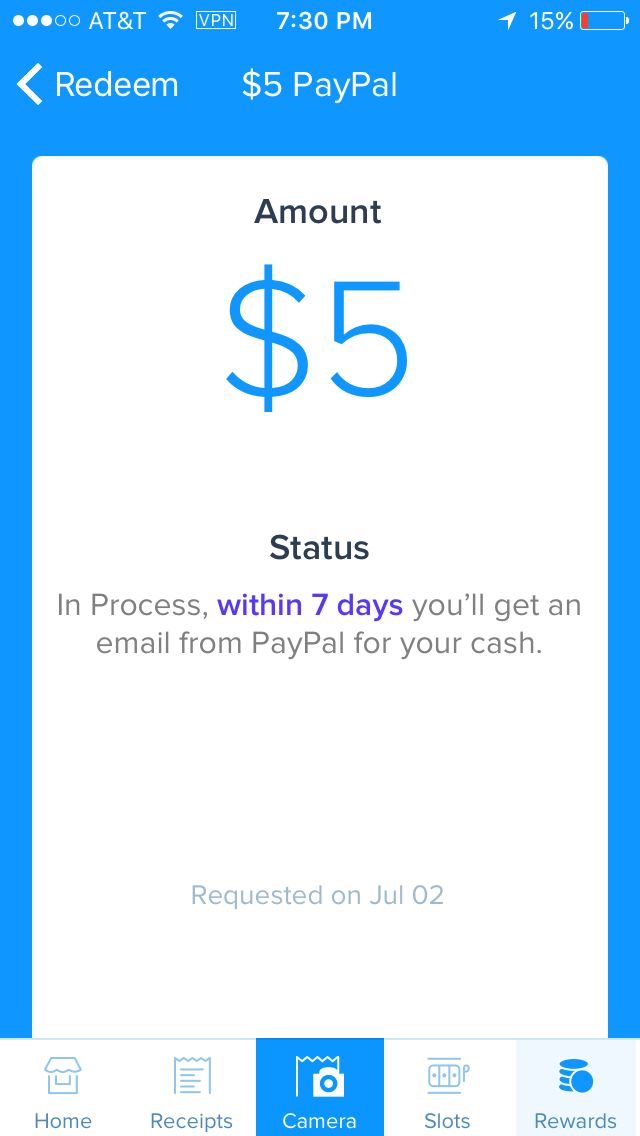 United States
July 2, 2016 6:47pm CST
I have been using this app lately and I just redeemed my second amount of $5 to my paypal. I use every time k have a receipt there are few places that don't work and that's okay but most every where I go they work plus I have linked to my Amazon account so if I buy something I get coints for that too. I could wait till I have more coins and redeem a bigger amount but I like getting it at 1000 count mark and getting my $5. Now I have to wait 7 days for it to show up and clear in my paypal but hey it's worth the wait to have a little something!
3 responses

• United States
3 Jul 16
I like Receipt Hog, it does take a while but slowly but surely you'll get something! I am shy of 500 points for the $30 reward. I am going to request for PayPal.

• United States
3 Jul 16
Awesome! My mom gives me her receipts so with hers and ours it helps me reach it quickly.

• United States
3 Jul 16

• United States
3 Jul 16



• United States
3 Jul 16
My mom helps me out by letting me uses hers as well as my own.m

• United States
19 May
I just started using Receipt Hog recently. I like it, but at the same time I also started using one called Receipt Pal. I seem to be getting more points on Receipt Pal than on Receipt Hog. Maybe the rewards are different. I don't know yet. But I upload the same receipts to each one. But actually, Receipt Pal only lets me upload 12 receipts per week, and receipt Hog lets me upload 20. So it's weird that I have more points on Pal than on Hog.

• United States
20 May
They are run by different people so it's not odd that they are different and they probably will offer different rewards. I earn money with the hog pretty quick because I combine mine and my moms shopping recipes for the week. If they both work you or you like one more then the other that is all that matters in the end.