Anything special for this Sunday?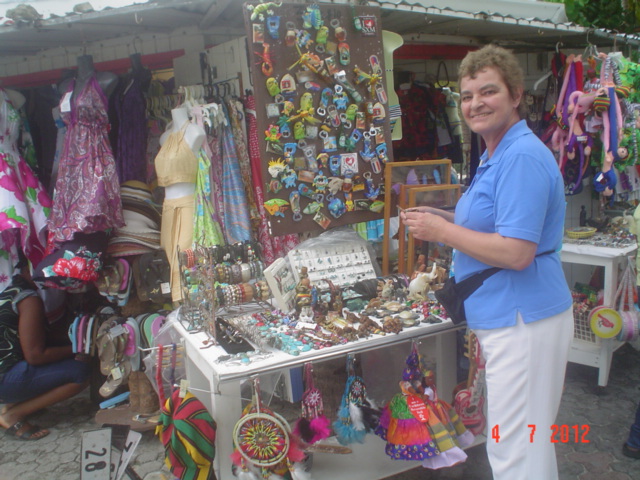 Chile
July 3, 2016 8:33am CST
Hi, dear friends! Today is my last Sunday before I take off for my vacations. IToday I will prepare my suitcase, but also my body and soul for this trip. I am so excited!

I have lots of garments on the furniture at the living room, but before Leticia left on Friday, she brought down some summer shirts and blouses for me to try on. I did and I want to wash them before taking them. Even though I put them away clean from season to season, I´m picky about a garment that has been in a closet for months. So today I will see if I do some handwashing or if I place them in the washing machine. Noone will come that I know and I´m not going to visit anyone so I can do that. I will eat sauteed veggies and some fruit. Yummy and healthy! See you. I´ll see if I can download another picture of my last trip to St. Maarten.
7 responses

• El Paso, Texas
3 Jul 16
I hope you have the best of times on your vacation. Hopefully you will get the opportunity to take many photos to share with us here on mylot.

• Chile
3 Jul 16
I will. And with my camera I don´t have any problem about them being too heavy.


• Chile
3 Jul 16
This will be my second time. The first time I went with a friend. Now I will go with my youngest daughter and 2 of my grandchildren.

• United States
3 Jul 16
@marguicha
Have a ball! Where are you staying? The Dutch or French side?

• Chile
3 Jul 16
@DianneN
The Dutch side. Near the airport at a resort. When the children are not behaving, I´ll make them count planes


• India
3 Jul 16
No special for this Sunday. Simply taking rest.

• India
3 Jul 16

• United States
3 Jul 16
I've been to St. Maarten.



• Chile
3 Jul 16
Thank you. This was my first trip after chemo and I helped me a lot.

• Hyderabad, India
3 Jul 16
I wanted to go to Charminar but, that has been postponed due to the sudden visit of a friend. So, it will be on next sunday.