Wimbledon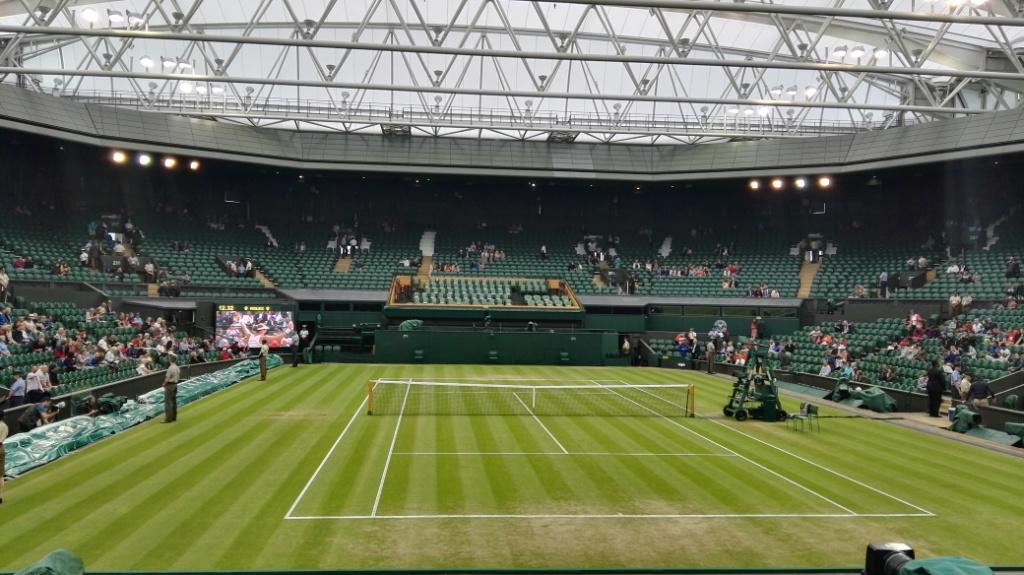 July 4, 2016 2:44am CST
Hi all Another busy weekend has just passed. And I was fortunate enough to go to Wimbledon on Friday, and watch some matches on Centre Court! Woohoo!

I almost didn't get in as I had forgotten I had a multi tool in my bag and at the bag search when you first enter I was told I would need to be escorted to 'Car Park 8' (sounds like a code name for an interrogation room!). Fortunately they agreed to just dispose of the item. Then I left my bag under my seat on Centre Court and almost caused a bomb scare and evacuation! And then I managed to upset one of the dignitaries form the US Tennis association, so all in all an eventful day (and I got to see some great tennis) Picture is of centre court before the play got under way. Later
5 responses

• Los Angeles, California
4 Jul 16
Is there now a covering over center court? It always seems totally open.

• Los Angeles, California
5 Jul 16
@ison_1
There are retractable roofs on some sports stadiums here. That roof must be recent as it wasn't there when I visited Wimbledon. Long overdue considering weather issues.

•
5 Jul 16
@JohnRoberts
2009 I think was the first year it was available. Number 1 court should have a retractable roof by 2019.

• South Africa
6 Jul 16
WOW - this needed no impromptu? I am amazed, however did you have to scare the whole of LONDON with your shenanigans? You can be glad you got off so lightly mister


- We have been loving the tennis, the football in Europe and now the cycling in France and when thats all done Olympics waiting for us.

•
7 Jul 16
Hi Lany :) I am blessed, my sister in law is in the army and was selected to be a steward for Wimbledon on centre court (Wimbledon use the armed forces to provide their stewards) so she was able to get us tickets. Hehe, I'm loving the sport this summer (winter for you).


•
4 Jul 16
I think I'd find it really hard to watch the tennis live. I'd be scared of coughing or sneezing. I love that you very nearly caused an evacuation!

• Philippines
4 Jul 16
What are the multi-tool in your bag that made them scared to let you in? I'm just curious. Good thing they agree to disposed them. And where did you disposed such tools? Just curious again