The Day Accomplished!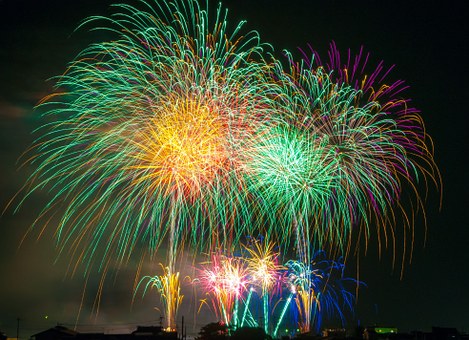 United States
July 4, 2016 8:24pm CST
It's been such a good day. My nephew had a wonderful time here and I loved doting on him. It was so nice to have company here for a change. We watched the parade out of Bristol, RI and then we watched the Red Sox game which was SO good! He cleaned me out of hot dogs and pasta salad and he almost finished off the jello cake! But then his ride came for him and our great day came to an end. But we're making plans for him to come back soon and bring a friend of his with him. She's been wanting to see my apartment, so I'm planning it around my next check so I'll have enough money to cook something nice for them. And now there are fireworks galore happening outside both my living room windows and the bedroom windows, so I have my pick. Of course, it sounds like a war zone out there. But it seems that, overall, it's been a pretty good holiday for everyone. I hope you've all had a wonderful day (whether you celebrate this holiday or not) and that you've been safe! -Claudia- image from pixabay
7 responses


• United States
5 Jul 16
Happy to hear that you had a nice visit with your nephew. Not too many fireworks here last night as it rained so it literally put a damper on things.

• Bunbury, Australia
5 Jul 16
Wow! Must be pretty noisy there. But lucky you, having a choice of windows to watch the fireworks from.

• United States
5 Jul 16
It's sounded almost like a war zone here for the last three nights. Glad that you enjoyed your visit and that you are making plans to see him again.

• United States
5 Jul 16
Happy 4th my dear friend. I am so glad you got that time with your nephew too. I miss my nephew badly.