"Ratha Yatra" greetings to all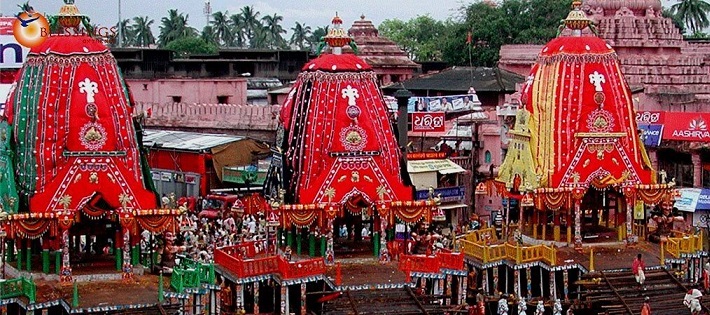 India
July 5, 2016 3:28pm CST
Hey myLotters...Greetings of Ratha Yatra (in English Chariot procession) also popularly known as Chariot Festival. This is a mega event in the state of Odisha from Eastern part of India. On this day Lord Jagannath, Balabhadra, Subhadra and Sudarshana travel to their Aunt's place on a chariot, it is believed that those who can touch the rope and be one among the chariot puller, gets blessing of Lord Jagannath.


Read more about the festival here... http://en.wikipedia.org/wiki/Ratha-Yatra Image Courtesy : Google Image
9 responses


• India
5 Jul 16
I wont be able to physically enjoy, as I am from western part of the country & this mega event happens in the eastern part...it does get crowded, as people from all over the country flock to this venue, I will only watch LIVE telecast on TV


• India
5 Jul 16
@MALUSE
Please try and understand, what I mean by the post. Let me reiterate - the brief concept of the festival is already posted above,however depending on the interest level of the members, if in any case somebody wants a detailed download of the festival, he/she might visit the wikipedia page...why are you making an issue out of it??


• Green Bay, Wisconsin
6 Jul 16
I hope you had fun at the festival.

• Ciudad De Mexico, Mexico
5 Jul 16
It seems like one of those festivals here in my country. I´m not sure. I would like to watch a video of Ratha Yatra.

• Canada
6 Jul 16
wow that looks awesome. Hope you enjoy the event, It looks and sounds like a really good event

• Canada
6 Jul 16
@nomus24g
It's to bad you couldn't attend but at least you got to see it on TV

• United States
5 Jul 16
That photo is amazing. Sounds like a joyous event!

• United States
6 Jul 16

• Philippines
6 Jul 16
nice celebration of festivities in your country.