The Chilcot Report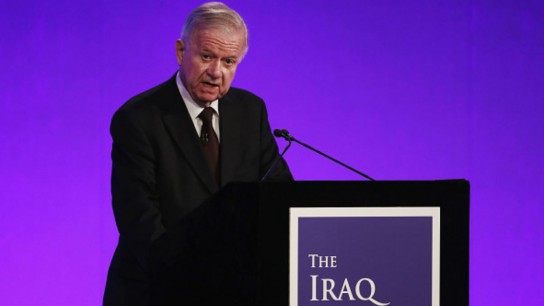 Kingston, Jamaica
July 6, 2016 8:30am CST
Sir John Chilcot's conclusions after his inquiry into the 2003 invasion of Iraq by the United Kingdom wasy released this morning. It has taken seven years. Over Two million words, twelve volumes, the report is expected to make headline news around the world. he US-led invasion of Iraq is recognised as major destabilisation of the middle east and caused the rise of insurgent groups to fill the power vacuum caused by removal a leader before a suitable alternative existed. There were no Weapons of Mass Destruction, and it seems clear that George W. Bush knew, but suppressed the facts, went on the folly and the question is whether Tony Bland knew the 'WMD's were a ruse to go into Iraq or Bush fooled him isn't certain. Chilcot has concluded; "...the UK chose to join the invasion of Iraq before the peaceful options for disarmament had been exhausted. Military action at that time was not a last resort." "Military action in Iraq might have been necessary at some point but in March 2003, there was no imminent threat from Saddam Hussein." On weapons of mass destruction (WMDs) "The judgements about the severity of the threat posed by Iraq's weapons of mass destruction - WMD - were presented with a certainty that was not justified." "The Joint Intelligence Committee should have made clear to Mr [Tony] Blair that the assessed intelligence had not established 'beyond doubt' either that Iraq had continued to produce chemical and biological weapons or that efforts to develop nuclear weapons continued." "It is now clear that policy on Iraq was made on the basis of flawed intelligence and assessments. They were not challenged and they should have been." Simply put, the UK entered the war without true basis.
2 responses

• Bunbury, Australia
7 Jul 16
And it took seven years to work that out.

• Chile
6 Jul 16
We all knew that before the report was written. Didn´t we?