Pub Sign Photo Study The Hartshead Ashton Manchester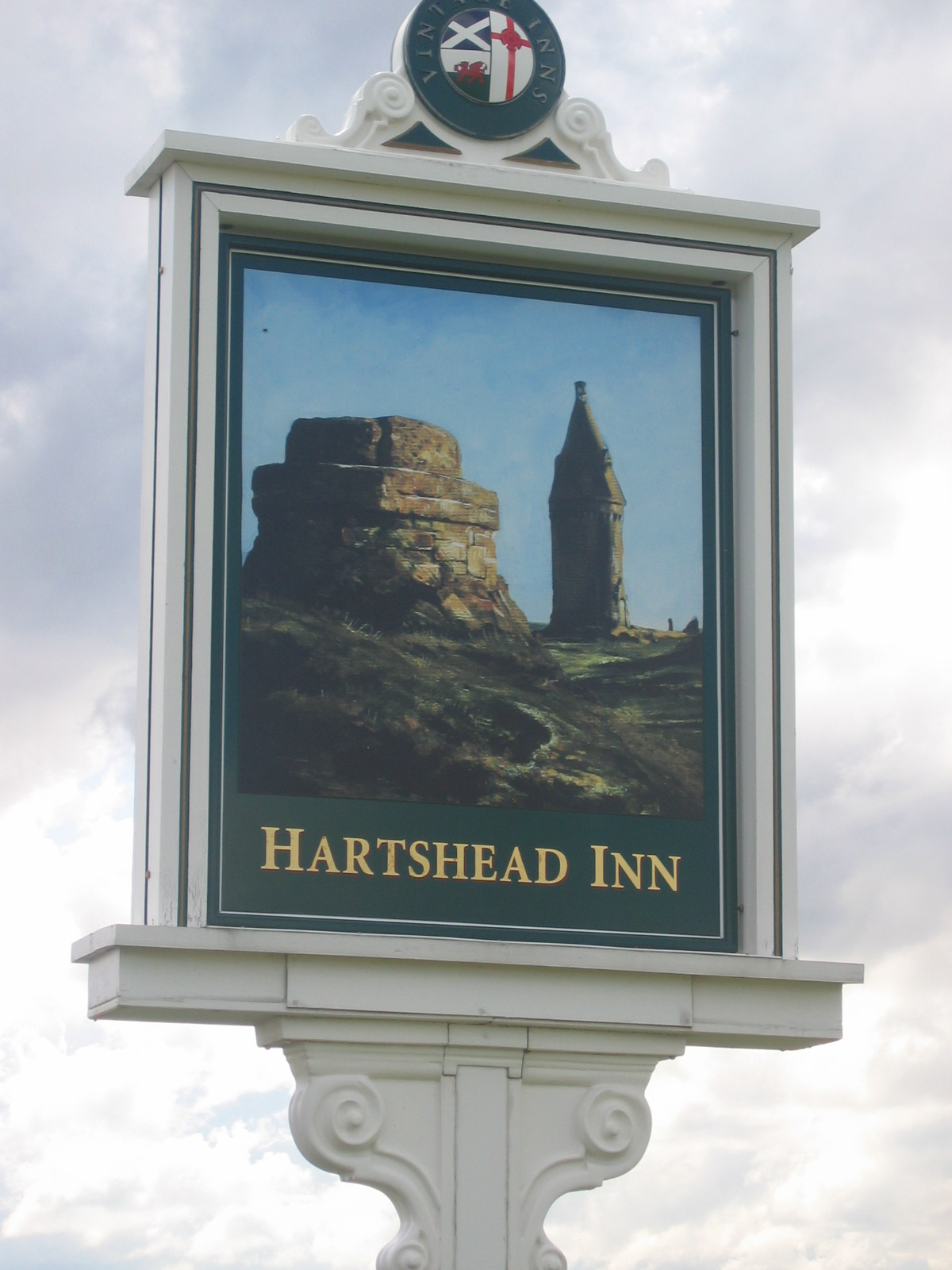 Preston, England
July 9, 2016 2:45am CST
On the hills between Oldham and Ashton Under Lynn, a distinctive crooked tower stands out on the stark rugged landscape, visible for many miles around – Hartshead Pike. Perhaps it is inevitable that the nearest quaint village pub to it takes the Hartshead as its name. The Pike was originally a beacon point, where fires could be lit to spread news up the land fire by fire to warn of the threat of invasion from the English Channel – a great way to spread news nationally within hours in the pre-telephone, telegram or internet era. The tower itself is the third known to occupy the site as its two predecessors fell down. The current tower went up in 1863 and it is a popular starting and finishing point for ramblers and hikers, much to the welcoming pub's benefit too. Though closed and bricked up at the start of World War Two, the tower was once open to the public and even contained a sweet shop. From its location, you can still look into several English counties, Greater Manchester, Lancashire, Cheshire Yorkshire, and Derbyshire, from a single vantage point. The Pike is often erroneously referred to as a folly, but as it served as a beacon tower right up to the 17th Century English Civil Wars it was not an eccentric property built to no discernible purpose in its original incarnation and later towers have maintained a tradition. The Pike is no folly. It is said to bring bad luck if anyone throws stones at the tower. The sign is a very accurate capture of the tower probably created from drawings made on location. Arthur Chappell
8 responses

• Bunbury, Australia
9 Jul 16
I was intrigued with the follies and martello towers in Ireland. I know this is a bit different - and now on a good day I can name all the English counties! Thanks to the Sporcle quiz. Just thought you needed to know that!


• Preston, England
9 Jul 16
@JudyEv
impressive general knowledge - not sure if I could name them all off-hand - bound to miss a few

• Bunbury, Australia
9 Jul 16

• Preston, England
10 Jul 16

• Los Angeles, California
9 Jul 16
That is an interesting and different sign. Good thing the pub is far away as those with a few too many pints might throw stones at the tower.




• Preston, England
27 Jul 16
@Inlemay
I have an encyclopedic guide to the follies and hilltop monuments of the UK - very handy book

• South Africa
27 Jul 16
@arthurchappell
that could be a years worth of meandering if one were to see them all - how awesome that would be - just like my lighthouse chasing

• Preston, England
27 Jul 16
my pub signs quest takes me near some and I see others from time to time too
@Inlemay

• Centralia, Missouri
10 Jul 16
lol, bad luck for the tower maybe

• United Kingdom
9 Jul 16
What a fabulous pub sign - I think I'm going to start taking more notice of the signs while I'm out and about!

• United States
9 Jul 16
I love the history in your country.