Do You Suffer From Migraines?

United States
July 9, 2016 3:59pm CST
Did you know that about 30 million people, (10% of people in the USA) have Migraines? Doctors don't always agree on the cause of migraines, but most think that they are caused by certain chemicals in the brain, that regulate blood vessels and inflammation. Doctors don't agree on treatment, either. The most commonly prescribed medicine to prevent migraines, seems to be beta-blocker drugs that also treat high blood pressure, angina and heart rhythm irregularities. Some doctors prescribe triptan drugs for pain, supposedly because these drugs inhibit the action of serotonin, the neurochemical involved in pain control. More recently, I have seen ads for botox to treat migraines, but the side effects, which are mentioned in these ads, sound very dangerous to me, especially if someone has other medical issues, like angina or other cardiac issues. I used to have the worst type of migraines and so I understand the pain that people suffer. Pain so bad, that I could not move or function, sometimes for over an hour and that ended only after I vomited. I was totally incapacitated. Then, I discovered, by accident, that the cause, was an imbalance of estrogen. Once that was taken care of, my migraines stopped completely. Now, I have ocular migraines occasionally, which involve NO PAIN, just flashing lights. These last about 20 minutes or so and then go away on their own. Do you suffer from migraines?
4 responses

• United States
9 Jul 16
I do not, but my grandmother, father, sister and brother did. Dr. Diamond's Migraine Clinic in Chicago ended the migraines for Dad and Sis. My brother got out of going to Vietnam during the war when the medical Army staff took a look at x-rays of his brain and saw damage from migraines. My grandmother, back in the day, would go to the ER for bad migraines.

• United States
12 Jul 16
Wow! Just about your entire family. I'm glad you were spared the pain.

• Bunbury, Australia
13 Jul 16
I had no idea migraines could impact on the brain like that.

• Bunbury, Australia
10 Jul 16
I've never suffered from migraines luckily. How fortunate to have found out what was causing yours.

• United States
12 Jul 16
Yes, I didn't find it out from a doctor though. I found it out from a friend.

• Bunbury, Australia
13 Jul 16
@IreneVincent
I wonder how many other relatively simple cures are unknown of by the medical profession?

• United Kingdom
9 Jul 16
I very rarely suffer from headaches of any kind. When I do get a reoccurring headache I know it's time to get my eyes checked...as I do now.

• United States
12 Jul 16
I don't get headaches very often myself. Just the ocular migraine now, once in awhile and it doesn't involve any pain, just flashing lights. It comes and goes in about 20 minutes or so. ODD.

• Bunbury, Australia
13 Jul 16
@IreneVincent
I didn't know there were migraines that didn't involve pain. How strange is that!

• Garden Grove, California
9 Jul 16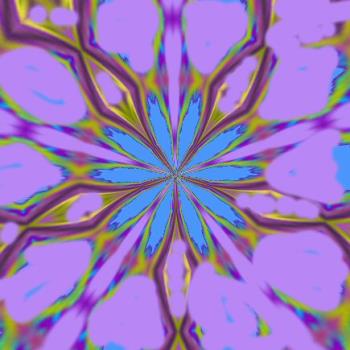 I use to as a kid because my op arents fought evry day and I was so scared that they would divorce b utg wheh I moved out on my own, hurrah no more migraines. I used t o hav e to go toi bed and vomited then the psin stopped oddl my poarents seemed to thrive on the fights as they stayed married,. ll

• United States
12 Jul 16
Stress can definitely be a cause for migraines. So sorry that you had to endure living under those circumstances. I'm SURE that was very stressful for you.