Major and Minor Arcana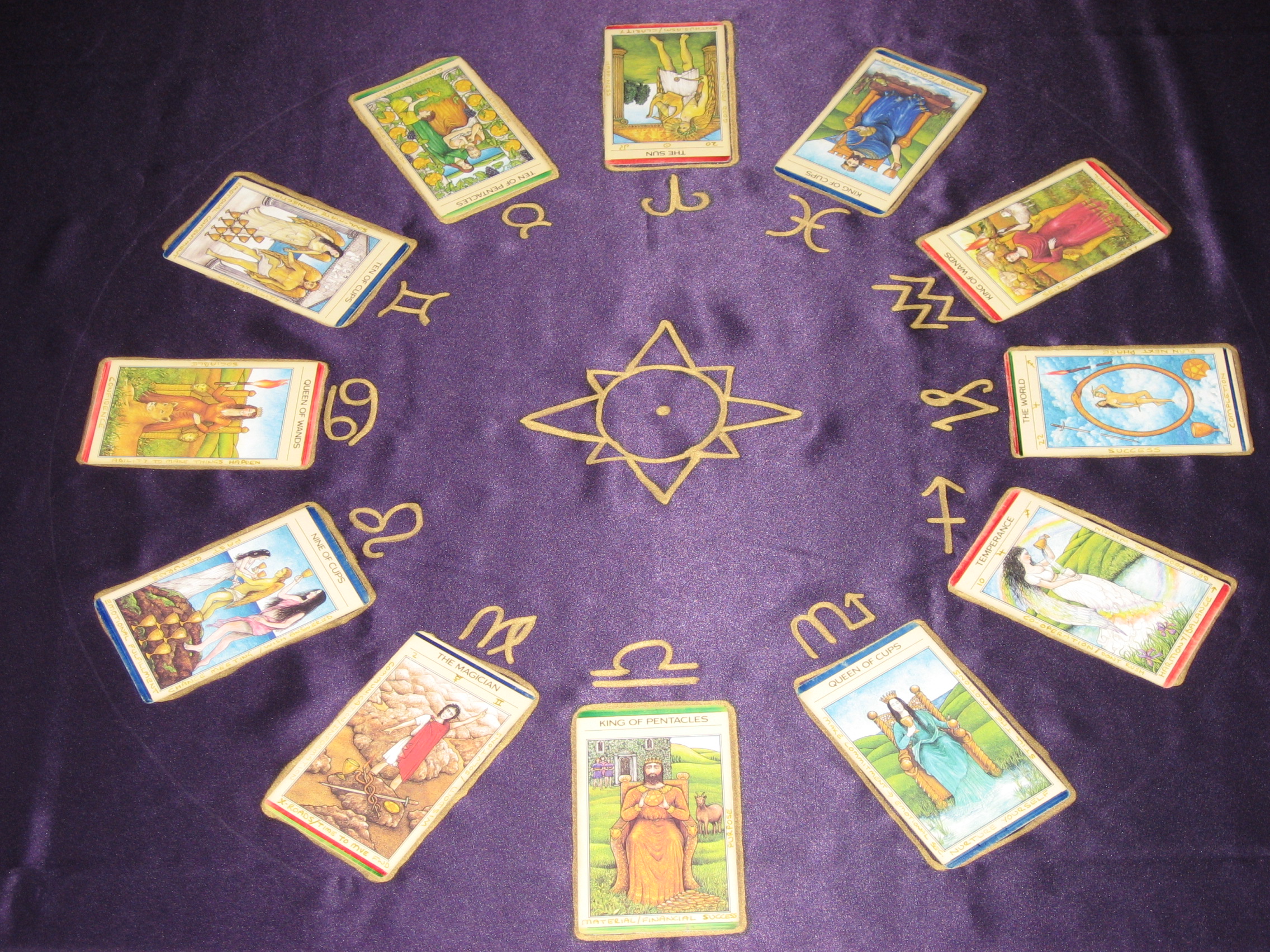 July 9, 2016 7:48pm CST
I have been doing Tarot readings on myself on the past couple of days ever since finding my old Tarot deck. :) I usually shuffle the deck and pick a card and that card will tell me of my day. Today I have picked the "Roy de Deniers" or King of Pentacles in reverse. The King of Pentacles is a card which represents material wealth, success ,ambition and fulfillment Since it is in reverse it might signify over attachment to material things or obsession about success. It is right and I have been obsessed with productivity and success lately :)
2 responses

• Philippines
10 Jul 16
Interesting. I don't know how to read cards and I haven't let anybody read cards for me. I just don't want to know what it says. It makes me scared.

•
10 Jul 16
Love the new pic Toni!!! :D The future is not to be feared for we are the ones who mold and create it. Cards and readings only serve as a guide :)

• Philippines
10 Jul 16
@Dramista
That's exactly what i don't want to know. I don't want that kind of guide lol! I want to make my own guide and i'm pretty sure that if someone reads for me and tells me things, it might affect me. I am not afraid of the future as long as i am in control of it.

•
10 Jul 16
@toniganzon
Thats why I do my own reading and not somebody elses :) My own future is mine to create but I consult the universe from time to time to help me understand where I am heading. Its basically a person in a dark room and the tarot cards are like a bright candle light which allows me to not bump into things :)

• Hyderabad, India
10 Jul 16
I heard about Tarot reading. But, in India we do not have good readers.

•
10 Jul 16
You don't have to be good. Plus this is my personal tarot deck given to me by my mother 10 years ago. Its really old and it has my energy on it :)