PORTUGAL have done it !! #RONALDO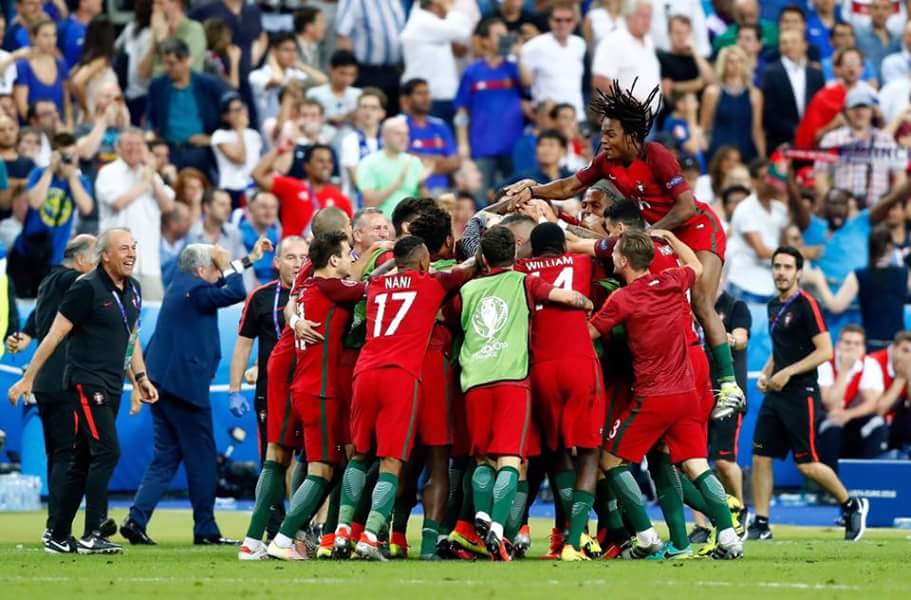 July 10, 2016 5:34pm CST
I can't believe this is really happening !!!! Praise the lord and his miracles, even when Ronaldo was sent off due to injury that's too in the first 20 min. While going out of the field he was in tears and so was i !! When Portugal was about to drain, EDER rose up and scored a stunner for his nation. WHAT A MOMENT IT IS. I still remember that time when we actually was really figuring hard to just be in the top 16 only, and now by seeing them lifting the EURO 2k16 trophy this is really a very happy moment. This time they have done it without ronaldo, but they have done it for RONALDO. Unlucky france, and for all those who started judging the game when Ronaldo was sent off !!! Seeing Ronaldo actually lift that trophy made me realise how SMALL they actually are,how small they are to judge someone !! Not caring of how much they worked to be there, those emotions hit me really hard. Proud fan of Ronaldo always. Celebrations time. EURO2k16 Really very happy for portugal, and also for ronaldo.
2 responses

• Philippines
10 Jul 16
Congratulations to all the fans and backers of Portugal! It was a great game.

•
11 Jul 16
@allen0187
thank you Soo much .. Congratulations to you too !!


•
11 Jul 16
I still can't believe we won