Get more help, get more sleep

Malaysia
July 11, 2016 4:59pm CST
I have not get enough sleep lately as I am taking care of my newborn baby. He is actually always sleeping well, it's just that I need to nurse him quite frequently. Glad that my husband is helping out with a lot, and recently he helps to burp or carry the baby sometimes, so I can take a rest or at least sleep for a short while before the next feed. Sometimes my two elder children "play" with or take care of the baby and I can also take a short sleep. I think it's good for mothers to get some help, so we can get more sleep and make us less stressful too. Though it's quite tiring, it's really nice and sweet to take care of the baby. Are you having enough sleep lately?
9 responses

• Bunbury, Australia
12 Jul 16
I remember being so, so tired when I had a baby. It wasn't the best time.

• Malaysia
12 Jul 16
Moreover, I think it's also because I am older now and not as healthy as before, hence this time it seems to be much more tiring as compared to my first two children when they were born. But, I really enjoy these special moments as I think the babies do grow up very fast.


• Bunbury, Australia
12 Jul 16
@kaka135
Yes, it is important to enjoy the special moments.

• Philippines
12 Jul 16
I'm working with a busy office:/ there are times that I arrived home late.. so I can't sleep enough

• Malaysia
12 Jul 16
I can understand when working late and not having enough sleep too, and you can't get help from the work to allow yourself to sleep more.

Hope there are also some relaxing days for you, so you have good enough sleep.

• Philippines
12 Jul 16
@kaka135
Yeah I have 2 days off, and when I'm off I'm busy sleeping haha

• Philippines
11 Jul 16
I don't have a baby so yeah i believe i sleep enough unless i wake up too early for my bike ride.

• Malaysia
12 Jul 16
I am actually fine if I sleep early and have continuously slept for 4-5 hours even though I wake up very early. But now, I think the longest period I have slept is less than 2 hours. I am sure this time period will increase when the baby does not wake up so frequently later.

I am sure your bike ride will make you feel fresh in the morning though you have to wake up early for it. How many days in a week you go for bike ride?

• Philippines
12 Jul 16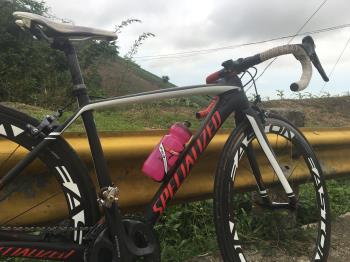 @kaka135
Only on weekends. and yeah i was able to go on my ride last Sunday.

•
11 Jul 16
I hope you'll have enough sleep. Yes, I've been sleeping early, like 7 pm and I wake up at 4 am so that I can report for work as early as 6 am.

• Malaysia
12 Jul 16
I am sure I will have more rest when the baby grows older, but might not be really enough sleep when needing to take care of the children and also working in these few years.

You mean you need to reach office at 6am? That's really early. Glad that you can sleep early too.

•
12 Jul 16
@kaka135
We observe flexible working hours. It's my choice to report for work early so that I could leave the office by 3 pm. Yes, I sleep early. By 7 pm, I'm already sleeping.

• Philippines
12 Jul 16
well, I've been sleeping a lot better with at least seven hours sleep at that.

• Malaysia
13 Jul 16
That's good! I think it's good for us to have enough sleep as it's good for health too. Though I'd compensate my sleeping time with something else now (working, preparing for homeschooling lessons, taking care of baby), I still try to sleep as much as I can, especially sleep early.



• Malaysia
12 Jul 16
It's good that you can always sleep well. I think it's a gift for us who can fall asleep easily and sleep well too.

• Guangzhou, China
13 Jul 16
I can still remember how tired I was when my baby was born. Since he often cried at night. And every night my husband would bring him out and they would be back when my son was asleep. Now when I think about it, it is funny to imagine both of them went out and wandered around under our building at night. At that time we hoped the time could go by fast so that our baby would behave better. Now he grows up and I miss the time when he was small.

• Philippines
13 Jul 16
When our daughter was just a baby , my husband and i take turns in waking up in the evening , to see if the baby is hungry or whatever . It's a big help to me then too .