Moving Again???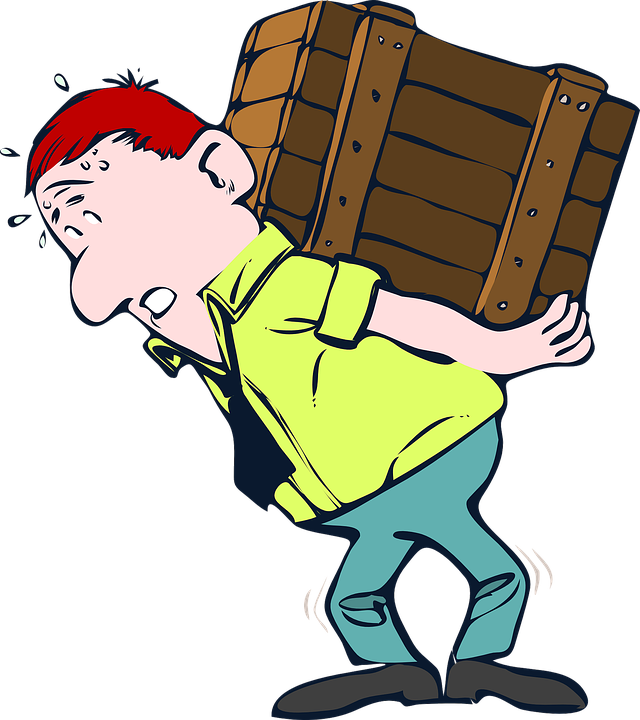 United States
July 12, 2016 12:46pm CST
I don't know about you but I really don't like to move, at least not often. To me it is so much work and I really am not a person that like a lot of change. I like to settle in and nest. We know a couple that has moved 5 times in the last year. I, for the life of me, can not understand this urge to move so often. I sometimes think that they move this much because they can't afford the place they are renting and get behind. But, who am I to think this. I mean, it's their own business. The only reason I think about it is because each time they move my husband gets a sob story from them about how they have no one to help them move. So, he hooks up his trailer and goes over to help them move. It has happened so often this past year that he is totally fed up and is saying this is the last time he will help them. What do you think? Would you keep helping them move time after time after time?
10 responses

• Green Bay, Wisconsin
12 Jul 16
If the only reason they came to him was to ask for help moving and didn't socialize in any other way, no, I wouldn't. It seems like that is what is happening and the couple is taking advantage of his generosity. There wouldn't need to be a need for sob stories as he would know the situation with the couple. Then he might even be more compassionate and helpful, however, if it is a sob story to play on his emotions and tender heart, then it's time to say no and let them find other help or do it themselves. I know that might sound heartless, but from what you have there, it seems he's being taken advantage of and the time to say no is now. Let him come up with a reason why he can't help, legitimate of course.

• Green Bay, Wisconsin
13 Jul 16
@HazySue
From what you have written here, I would say so.


• Bunbury, Australia
13 Jul 16
I think your husband has done his share of helping. I'd be finding something else to do the weekend they need to move.

• Bunbury, Australia
16 Jul 16
@HazySue
Maybe you need to take a fortnight's vacation. :) Seriously though, it sounds a difficult situation to get out of.


• United States
12 Jul 16
Do they just use your hubby for moving or are you good friends? That would say a lot about them. We've been in our home since the kids were young and don't want to move. We did buy a winter home in Florida, but that wasn't moving. We just gutted and furnished it.

• United States
12 Jul 16
We helped our son and his fiance move last summer. Bout killed us since we are too old for that. Told them to get a moving company next time. I think I would end the moving help after a few sessions.


• Petaluma, California
12 Jul 16
Wow, that's a lot. We have lived in the same house the late '74 .

• United States
12 Jul 16
@xstitcher
we have lived in this house for over 4 years. Before that we lived for 27 years in the other house.

• United States
12 Jul 16
It's a tough position to be in. They know your husband was able to help before so it's as if they sort of expect him to from now on. He needs to politely tell them no more. It's one thing to ask for help and receive it, but quite another to take advantage of someone. Have a blessed day


• United States
12 Jul 16
I am willing to help my friend if need be. Just like you said they might be having to move due to getting behind. Why not help if they need it. I would not break my back doing it but sure I would always help them. I can only imagine them helping if the shoe were on your foot. Good friends are just that good friends.

• United States
12 Jul 16
@sharon6345
they are not good friends they are more acquaintances. We didn't mind helping the first time or two but now it has gotten to be too much I think.