Wouldn't zero tolerance toward violence at "Black Lives Matter" protests send a better message?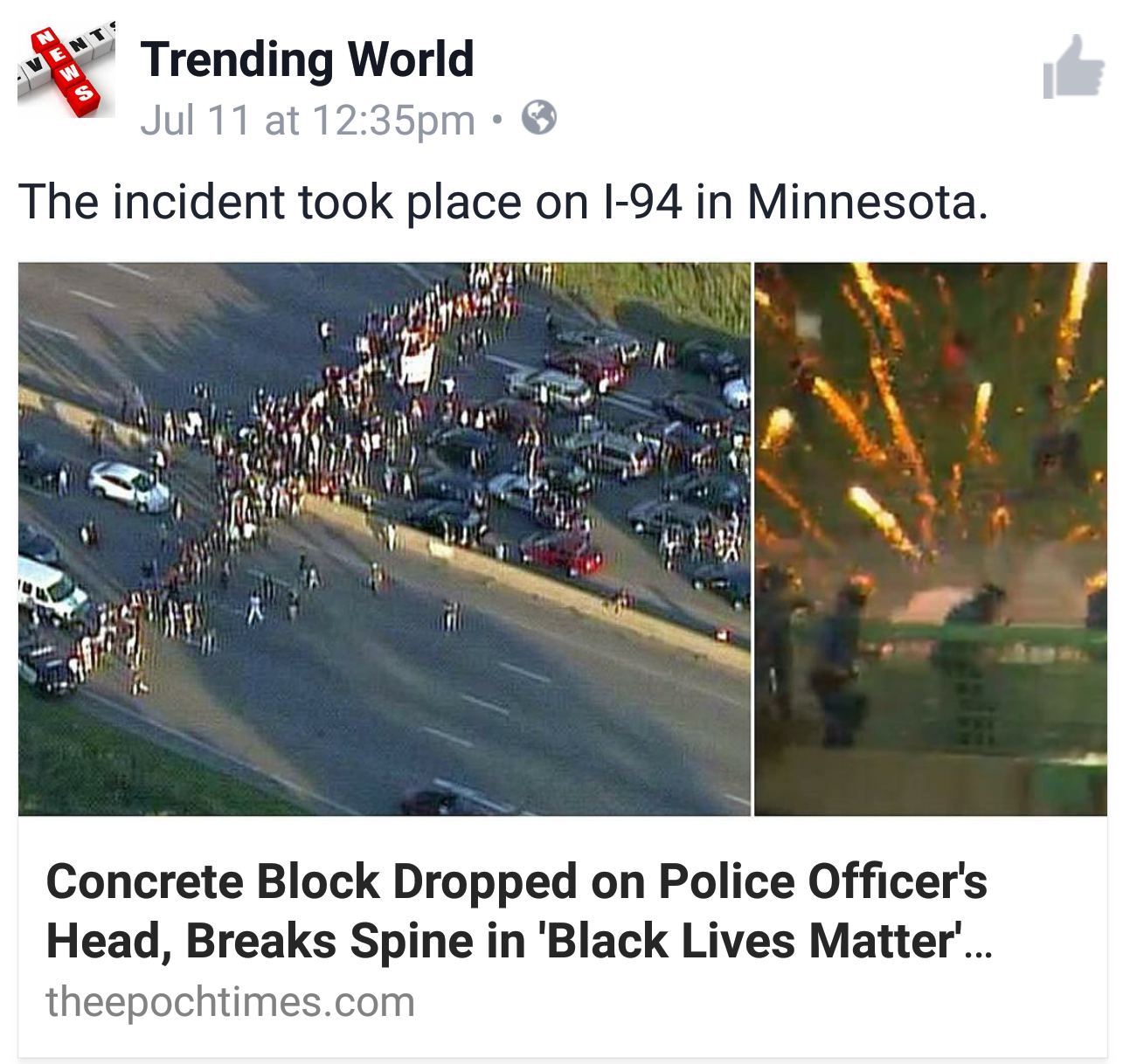 United States
July 12, 2016 3:58pm CST
I would more readily get behind the "Black Lives Matter" protests if they emphasized non violence. How can anyone think that violence and hatred will bring and end to violence and hatred? It only causes more hurt, pain and suffering. Please focus on consistent peaceful protests to end racism and hatred. Wouldn't it help for the communities to be friendly toward and work with the Police. Record, post and share examples of racism and hatred of Police and all members of the law enforcement community on the Social Media sites. But also record, post and share acts of kindness as well. It's a known fact that the bias media rarely cover peaceful protests, it's the violence that they want to etch into our brains, thus fueling the hatred! Like a wound, a conflict will not heal when it is constantly being ripped open with more violence. Please also remember that the Rev. Martin Luther King referred to "all God's Children" in the last paragraph of his famous "I Have A Dream" speech.
6 responses

• United States
12 Jul 16
There should be peacefulness between all groups. Just because some law enforcement officers choose to use violence or hate that doesn't that all law enforcement officers are violent or hateful. There's a lot of good peace officers out there but unfortunately due to the cases reported at this time. People are on edge about the tactics that have been used recently. Hopefully there will be togetherness and things will calm down. All parties must agree to work together. We should all be seeking "peace."

• United Kingdom
12 Jul 16
Zero tolerance to any violence anywhere should be the norm in my opinion.

• United States
12 Jul 16
Absolutely. Violence and hatred only brings on more violence and hatred, until pretty soon we'll have a full-blown race war. The so-called "leaders" today don't really believe "black lives matter," when they advocate and encourage behavior that will cause more of them to get killed, and give a bad name to blacks in general.

• United States
12 Jul 16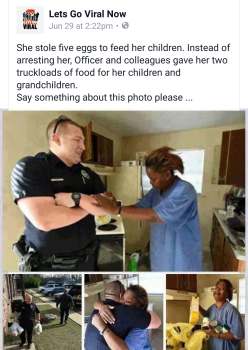 You are so right. The bias media conglomerate won't share positive posts, like the attached picture. The media only reports about the violence to further fuel the hatred.

• Philippines
12 Jul 16
Sometimes I feel some of those people don't even know what they're protesting and doesn't understand Martin Luther king's words when ever they get into sort of violence. I think some people just wanted some fights with the police

• United States
12 Jul 16
I don't know why anyone would want to have a violent protest. It just makes them look really bad.